Thank you for confirming your email!
You'll begin receiving life-changing content from me right away and you'll be the first to know about my new products or events.
Below is the link to the first day of the 6 Ways To Create Positive Change In 6 Days self-study program that will put you on the road to better results in your life today.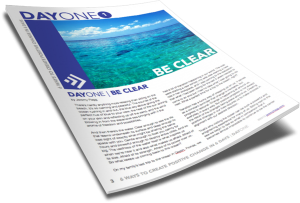 Click on the picture above to begin downloading Day 1 now!
(Right-click and "save file…" or "download linked file…" to save to your computer)
All program downloads are in PDF format.
If you don't have Adobe Acrobat Reader click the link below for your free download:

Get the most out of this program by setting aside time everyday for the next 6 days to reflect and write down your thoughts in a designated journal so that you can refer back to what you've written when you are ready to make your action plan on day 7.
I'm excited about the journey you are about to take and I can't wait to see what you create in the next week! Get started right away and I'll send Day Two to your inbox tomorrow (don't forget to add jeremy@jeremyflagg to your safe list).
Get ready for clarity in your transition!
Your time is now. Your best is next.
—
Jeremy