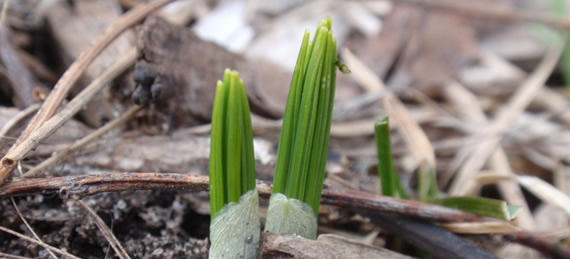 We all feel dead sometimes. Lifeless, discouraged, maybe even depressed. These feelings are our soul's response to disappointment. Something in our lives didn't turn out quite like we'd planned and now the force of life that once flowed in us and through us feels painfully absent.
I recently battled these feelings after the release of my first book, "Your Best Is Next." I didn't know it at the time, but during the writing process my subconscious was forming an expectation of how I was going to be treated after I'd published. I thought that I'd release the book and I'd be selling copies to everyone on my list (that didn't even come close to happening), that my phone would be ringing constantly from journalists that wanted to interview me (nope, not even once), and that my book would open doors for more speaking engagements so that I could share my message with established audiences (you guessed it…nada).
I became really discouraged by what wasn't happening. I stopped writing on my blog (as you may know). I stopped leaving my house to work and isolated myself. I started eating lots of junk food to make myself feel better but it only made me feel worse! I was completely lost in my own sorrow and didn't know what to do. I didn't feel like creating. I didn't feel like writing. I didn't feel like doing much of anything.
So what do we do when our dreams are unfulfilled? How do we act when what once brought us so much joy now brings us so much pain? What can we do to snap out of our dead moment and bring our hearts back to life?
The answer comes from the central figure in human history and what the pattern of his miraculous life teaches us about restoring the life to our own.