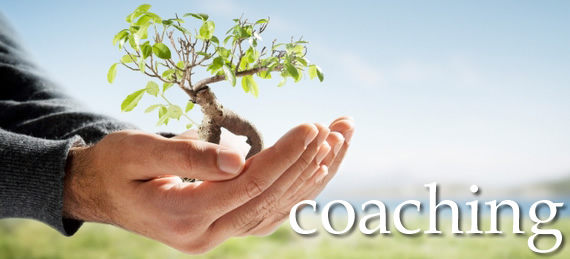 Jeremy Flagg is the coach to recruit when you're ready to go to the root.
Jeremy is a certified life, leadership, and relationship coach who utilizes the best psychological, human behavioral, and practical disciplines in order to affect positive and sustainable change in his clients. Never satisfied with how things look on the surface, Jeremy is always compelled to go deeper to find the true reasons behind the actions and behaviors we exhibit.
Jeremy knows that in order for us to create the world we desire we must get past our symptoms and dig into the systems of thought and patterns of behavior that are giving us the results we don't want, and then altering our strategy in order to succeed.
Jeremy's coaching provides you with an outside viewpoint to bring you fresh perspective, challenging insight, and supportive accountability for action. Jeremy will help you create a better strategy for achieving the life you desire and deserve to live instead of settling for the results you've been getting.
Jeremy's coaching played a HUGE part in how my outlook has changed and how I handle myself.

I really feel like I no longer look at negative things and and stay more focused on all the positive things and really keep my head up.

I just want to say THANK YOU for that and making such a positive impact in my life and really helping me out when I needed it the most!

-Tina M. (Boeing)
Jeremy's coaching process is designed to help you C.R.E.A.T.E. the life you love by guiding you to:
Clarify – your model of the world to maximize your focus
Release – your true potential by interrupting long-standing patterns of thought and behavior to achieve breakthrough results
Equip – you with the tools and resources necessary to sustain your success
Activate – every gift, talent, and skill you have to increase your creativity and resourcefulness
Transform – your life from the inside-out to ensure lasting change
Empower – your life with purpose, power, and promise as you create a compelling future
Since I began coaching with Jeremy…I have a better understanding of my own needs and how that influences my interactions with others.

I have more tools and skills to effectively address challenges, both personally and professionally.

I have become a better leader and mentor to others.

-Jennifer M. (Monsanto)
Jeremy's coaching will help you grow faster, perform at higher levels, understand yourself and others more deeply, and live with greater purpose and fulfillment.
Jeremy enjoys working with individuals and organizations that are:
ready for a change
willing to take control of their lives
in pursuit of the root causes of their results
big thinkers with dreams and visions they want to see fulfilled
ready to contribute to their own success
courageous enough to take some risks, try new things, and face their fears
responsive to new strategies and are willing to take action quickly
optimistic and have a generally positive attitude
authentic and represent themselves with honesty and integrity
I wanted to begin a coaching relationship because I was disappointed with how my life was going. I knew I needed a change, but didn't know what to do.

Since I began coaching with Jeremy, many small yet substantial changes have taken place in my life. I'm more confident in my future and present life. I've learned so very much about myself I never realized before.

I'm finally moving in the right direction and I no longer feel stuck!

-Ray A.
Are you ready to achieve better results?
Are you ready to push yourself to create the life of your dreams?
Are you ready to create remarkable relationships and amazing connections?
Are you ready to create another level of impact and influence in your leadership?
If so, then sign-up today for your
Free Coaching Strategy Session!
In this power-packed session you will:
Gain clarity on your vision
Set challenging and crystal clear goals
Create an action plan to achieve extraordinary results
What are you waiting for?