Thank you for confirming your email!
You'll begin receiving life-changing content from me right away and you'll be the first to know about my new products or events.
I'm excited about the journey we're on together and I look forward to serving you with high-quality opportunities for you to breakthrough to better results in your life, work, and relationships.
Please make sure you add jeremy@ jeremyflagg.com to your "safe" list in your email program.
While you're here, check out some of my recent episodes of CREATE U (my personal growth podcast) for some inspiration and be sure to join the conversation by commenting under the episodes.
Also, be sure to follow me on Facebook, Twitter, and LinkedIn for additional inspiration and opportunities to dialogue.
Have a breakthrough day!
—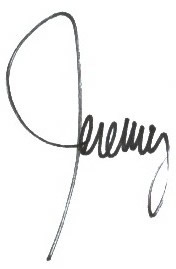 P.S. – Please check your inbox for delivery of any bonuses you may have been promised. Thanks!