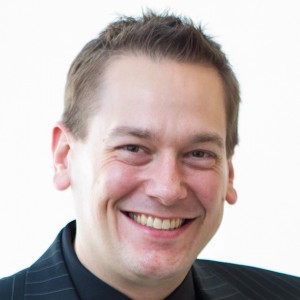 JEREMY FLAGG is a life coach and inspirational speaker who powerfully combines spiritual guidance with time-tested psychological tactics and proven practical strategies to create breakthrough results in the lives and businesses of his clients. Jeremy works with a wide variety of clientele — from college students to CEOs, and stay-at-home parents to executive professionals — to help them create the fulfilling futures they desire and increase their impact in the world.
His own breakthrough came on the heels of a massive breakdown when he was fired from his dream job and left without any idea of what he might do next. Refusing to allow his history to define his destiny, he overcame the pain of his past and took control of his life's direction by applying the principles of personal development he learned from the Bible, Thomas Leonard, and Tony Robbins (just to name a few), and now is overjoyed to offer that same opportunity to others who refuse to settle for a life less than they're capable of leading.
Jeremy's intensity is infectious and his illuminating style of communication helps others to gain clarity in the quickest and most orderly way possible. Whether it's talking one-on-one in a coaching session or speaking to thousands at a live event, Jeremy's main mission is to empower people to take action in the direction of their dreams and to tap into the power within them to lead a life worth following.
Jeremy received his Bachelor of Science degree from Maryville University in St. Louis, Missouri and has been professionally trained by Lifeforming Leadership Coaching in Virginia Beach, Virginia.
Jeremy has been married to his lovely wife Lisa since 1998 and they have two awesome kids – Emily and Jonathan. His interests include (but are certainly not limited to): reading, writing, spending time with his kids, date nights with Lisa, deep conversations (no surface stuff, here!), listening to and playing great music, tinkering with techno gadgets and computers (he's a bit of a geek), going to concerts, playing and watching all kinds of sports, traveling, watching inspirational and mind-bending movies, DIY house projects, Starbucks coffee, and continually developing himself.
Feel free to contact Jeremy by email: jeremy@jeremyflagg.com