Thanks for purchasing a copy of Your Best Is Next!
I know you're going to really enjoy the book and I'm looking forward to hearing how it changed your life.
As promised, your book purchase bonuses are below.
—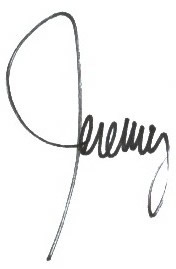 ---
Bonus #1
Claim your free copy to share by filling out the form below so that I can send it to you!*
*(address must be within the continental U.S. or extra charges may apply)
Please allow 4-6 weeks for delivery.
---
Bonus #2
Register for free access to the Resolution To Results webinar happening on January 20th by visiting the link below and completing the form.
In this webinar you will:
Discover the real reason why resolutions are useless
Learn how to convert your resolutions into goals that will net you the results you really want
Apply this proven process to your own life immediately
Get the results you want from 2015!
---
Bonus #3
Your 2 free tickets (for you and a guest) for the first Evening of Empowerment event being held on February 19, 2015 will be held for you at the venue under your name.*
At this unique and life-changing event you will:
be inspired to live with passion and empowered with the strategies to lead a successful and fulfilled life
empower your community by giving to a local charity (half of all ticket sale proceeds are donated to a worthy cause)
spend an evening in the company of other generous and growth-minded achievers seeking to fulfill their life's potential
*If you are not able to attend, you will be sent a link with a video recording of the night's activities within the week after the event.
---
Thanks again for purchasing a copy of Your Best Is Next during launch week!
If you have any trouble with this page or have any questions or concerns please email us at:
contact@jeremyflagg.com
---
©2015 The Flagg Group LLC | jeremyflagg.com