It was a Sunday morning surprise like no other. My friend Henry and I attended Brendon Burchard's Experts Academy in Santa Clara, CA over the past four days and Brendon, ever the gracious host had been peppering in some speaker surprises during the weekend. But on Sunday morning, the last day of the conference, he completely out-did himself when he welcomed author Marianne Williamson to the stage.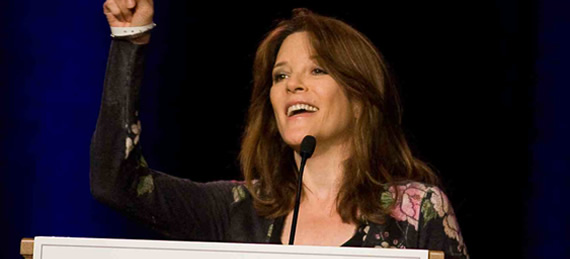 Marianne looked lovely in black and was quick to focus this audience of eager experts-in-training on what really matters. Love, service, and spirit.
Marianne's graceful and powerful delivery was inspiring and I would love to share with you three standout lessons from her talk with us.