This past Sunday I had the pleasure of meeting my friends' newborn son. I was reminded of the joy I felt when I held my own children for the first time…the endless possibilities of what this life holds for them. Today, I just wanted to remind you that you were also this size once. You brought lots of joy to the people around you when you arrived on the planet and you were full of possibilities — and you still are.
Our decisions are what turn possibilities into realities. So, maybe you've made some decisions that didn't give you the results you desired. Maybe you want to take some of them back. Or maybe you're holding back from making the decisions you know will bring you joy and open up the door again to endless possibilities. I don't know exactly where you find yourself today, but I know this — you were born for a purpose. You are here for a reason. And when you look at this one-day-old baby I want you to remember the joy you can decide to bring and the possibilities for you to fulfill the endless potential that you have available within you every single day.
I believe psychologist Abraham Maslow said it best, "One's only rival is one's own potentialities. One's only failure is failing to live up to one's own possibilities."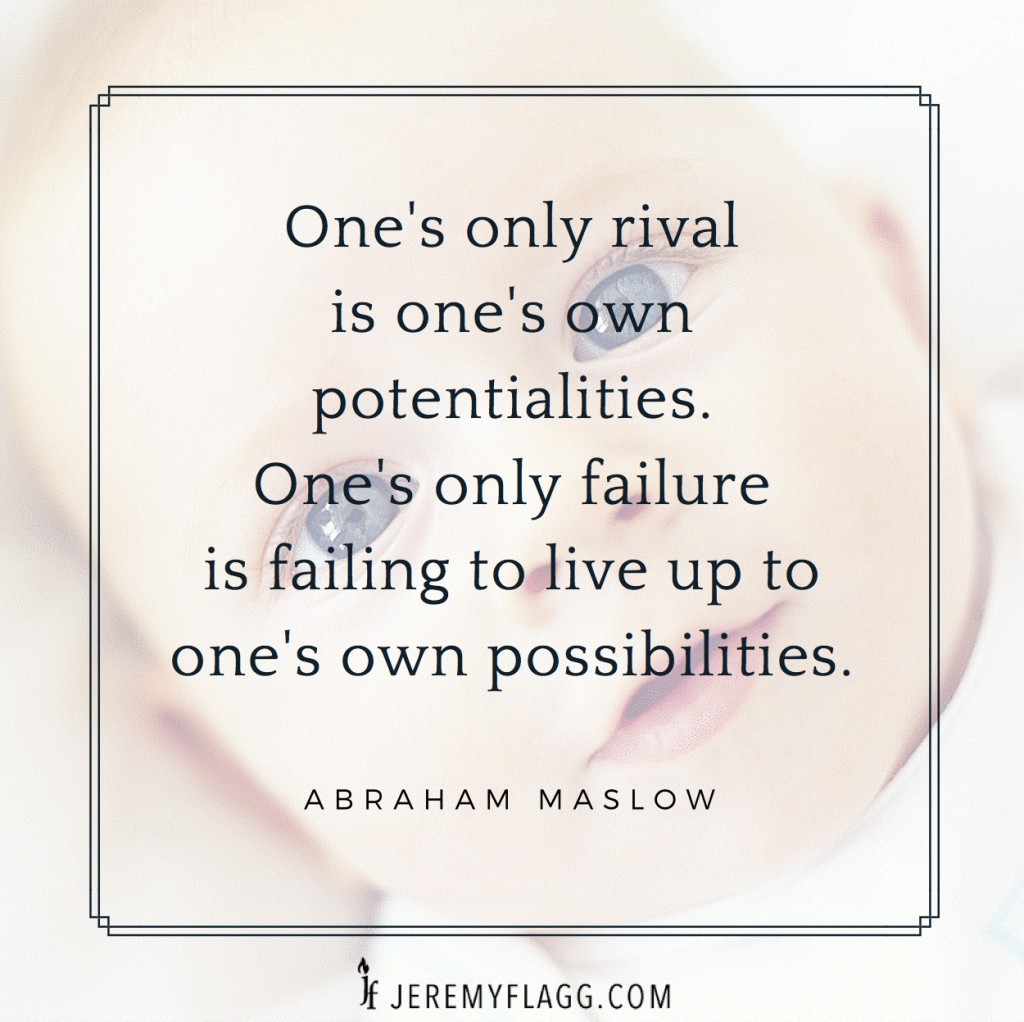 Choose joy today and watch how the world opens up its arms to greet you with the familiar embrace of the possibilities that you were born to turn into realities — and make it happen!
Question: So tell me, what do you feel when you hold a newborn baby? You can leave a comment by clicking here.
LIKE THIS POST?
Sign up for my email updates and never miss another one.
I'll even send you a FREE EBOOK as a thank-you :-)