Hi, I'm Jeremy Flagg. I'm a Life Coach and Success Strategist that loves helping high achievers, business leaders, and entrepreneurs reach their potential, improve their relationships, and maximize their impact.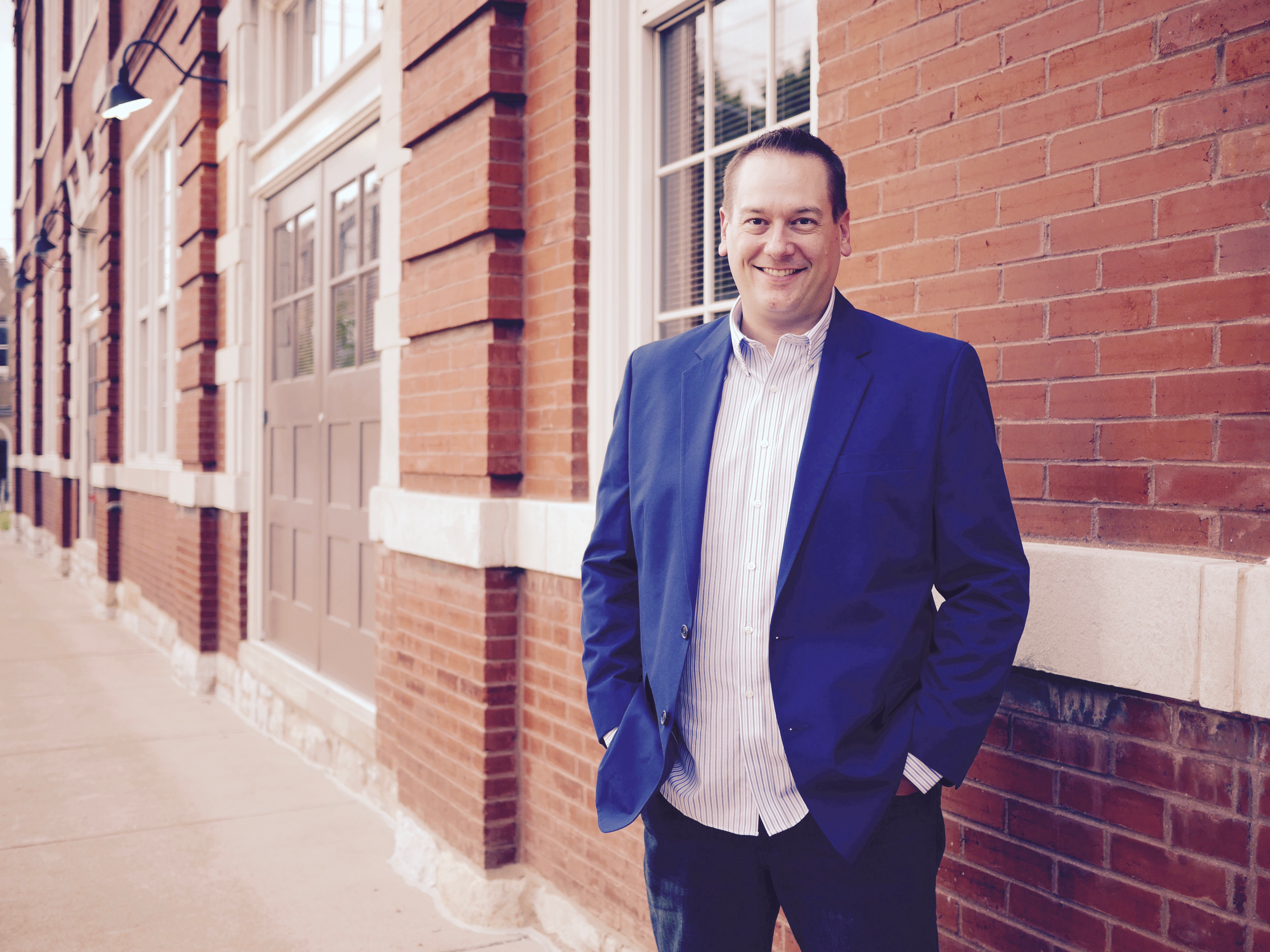 Through my coaching, speaking, podcasting and writing I highlight the importance of developing and growing into your best self if you want to be successful in every area of your life and business.
In my latest book, Your Best Is Next, I shared how my own breakthrough came on the heels of a massive breakdown when I was fired from my dream job and left without any idea of what I might do next. I know what it feels like to be completely overwhelmed by the circumstances life has handed you while trying desperately to pursue a better life…to feel stuck in a moment that you don't know how to change and stressed because nothing seems clear.
Refusing to allow my history to define my destiny, I overcame the pain of my past and took control of my life's direction by applying the timeless principles of personal development that I now use to help my clients as a professionally-certified Life & Leadership Coach.
I've helped hundreds of clients get the results they desire by showing them the simple strategies and proven principles that allow them to live their success story and I'd love to do the same for you.
Jeremy's coaching played a HUGE part in how my outlook has changed and how I handle myself. I really feel like I no longer look at negative things and and stay more focused on all the positive things and really keep my head up.

I just want to say THANK YOU for that and making such a positive impact in my life and really helping me out when I needed it the most!Tina M.
Boeing Company
My true passion is in helping you discover the power within you to overcome any of life's challenges and achieve breakthrough success in your life, relationships, and business.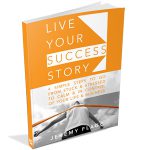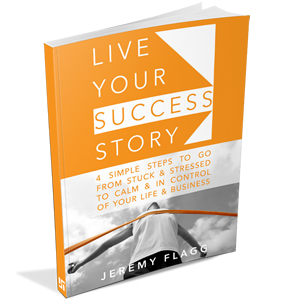 You can start by downloading my free ebook, Live Your Success Story, where I'll walk you through 4 simple steps to go from stuck and stressed to calm and in control of your life and business. Could you use more success and less stress?
MY STORY
I am a former pastor and current coach with a passion for helping people navigate life's many challenges and achieve extraordinary success.
I went to university with the intentions of being a medical doctor, so I majored in biological science. But I wasn't in love with the profession and instead pursued other paths.
Initially, I parlayed my love for music and my skill as a drummer into a professional career that spanned over a decade. Playing music on nights and weekends gave me an enormous amount of opportunity to experience many different jobs over the years: Lawn care, retail customer service, foodservice, corporate sales, and computer technical support (just to name a few).
I got married to my college sweetheart and love of my life, Lisa, in 1998 and have enjoyed her undying support and encouragement through all of life's ups and downs.
Through a series of events, I became a long-term substitute teacher at my former elementary/middle school and I enjoyed it very much! As my 3-month term came to an end I sought to extend my time in teaching. So, I became a classroom assistant in a local Montessori school and later a middle school science teacher.
Through teaching I grew into a strong leader and communicator and soon became the youth pastor at our local church. Unfortunately, my post didn't last long (as I wrote about in the book) and I was fired after just 7 short months.
Devastated but determined, I started my own church congregation and led a dedicated group of believers for five years. During my time as a pastor, though, I noticed how few of the people I was helping were producing the results they wanted and I began looking for better ways to serve them.
Coaching was introduced to me shortly after I began my search and through my own coaching relationship I grew into more of the man I wanted to be and achieved more success than I had in the previous years through conventional means. In 2008 I received a full year of training from Lifeforming Leadership Coaching in Virginia Beach, VA to become a professional life and leadership coach so that I could help people transform in more complete ways.
I was fortunate enough to support my family and be a stay-at-home dad to my two awesome kids during this season and was limited in my practice until 2013 when I began to pursue my coaching career full-time and formed my company, The Flagg Group LLC.
Since then, I've helped hundreds of clients reach their potential, increase their incomes, save their marriages, expand their influence, and achieve breakthrough success.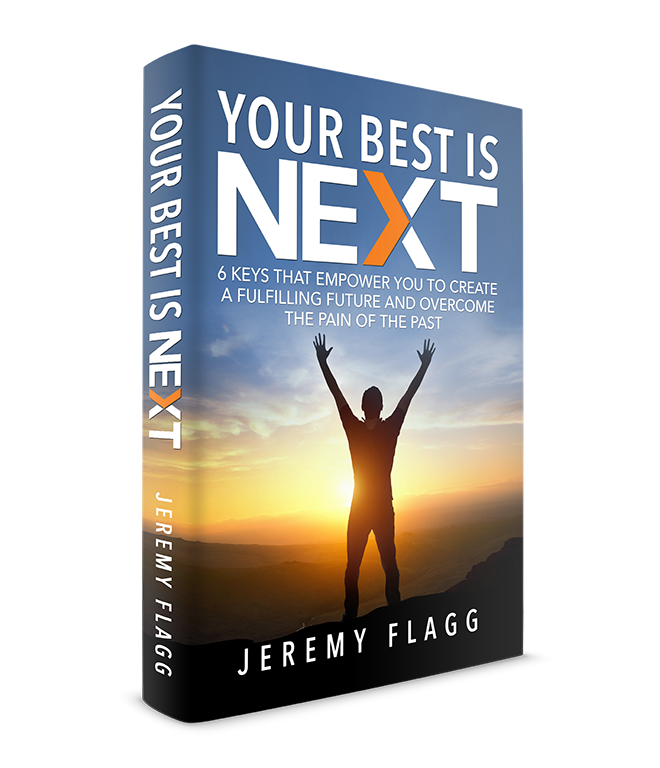 In 2015, I published my first book Your Best Is Next on my own imprint Torchbearer Books to help you create a fulfilling future and teach you how to turn any adversity you may be facing into your advantage.
Whether I'm giving an inspiring message on my podcast, sharing the strategies for success through my writing, or coaching a client in a one-on-one conversation my goal is to help you live your success story and never settle for less when your heart is crying out for more!
I would like to be your coach, helping you navigate the challenges that arise in life and business so that you can succeed at both.
You don't have to continue to feel stuck in a story you don't want, stressed about your future, and overwhelmed by the challenges life is putting in your path. And you don't need to wonder if success is really something you can achieve. You can reach for and fulfill your potential. You can improve your relationship and inspire others with your love story. You can positively impact the world by becoming a living example.
Start by taking control of your life and business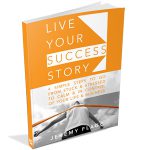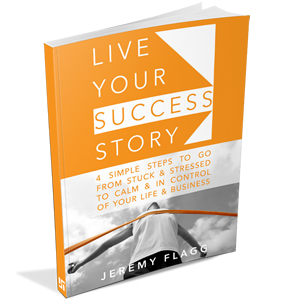 Use the button below to subscribe to my email newsletter. When you do, you'll receive a free copy of my newest ebook, Live Your Success Story: 4 Simple Steps To Go From Stuck & Stressed To Calm & In Control Of Your Life & Business.