While road-tripping down I-65 to our family's vacation destination in Destin, Florida a couple weekends ago, we decided to stop for a look at the former home of Dr. Martin Luther King, Jr. in Montgomery, Alabama. Little did I know that it was going to be such an inspiring look into the life of a leader that has always been one of my personal heroes.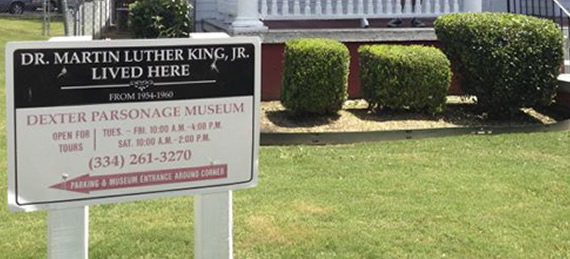 We found the city of Montgomery to be a very quiet place on a Saturday afternoon and were able to locate the Dexter Avenue Baptist Church parsonage where Martin Luther King used to live fairly easily. Tucked away on a neighborhood street, surrounded by houses of like shape and size, was the humble house once inhabited by one of the most influential men in recent history.
What struck me first was the realization that this was really where it all started and shifted. This seemingly insignificant-to-the-naked-eye home was where the seeds of revolution were planted and grew. What an awesome feeling to stand where he stood, walk where he walked, and look upon some of the same scenery that he would have looked upon. It was truly exciting!
While on the tour I gained these 5 tidbits of wisdom from the life of this great leader that, hopefully, will inspire you to greater heights in your leadership as well: