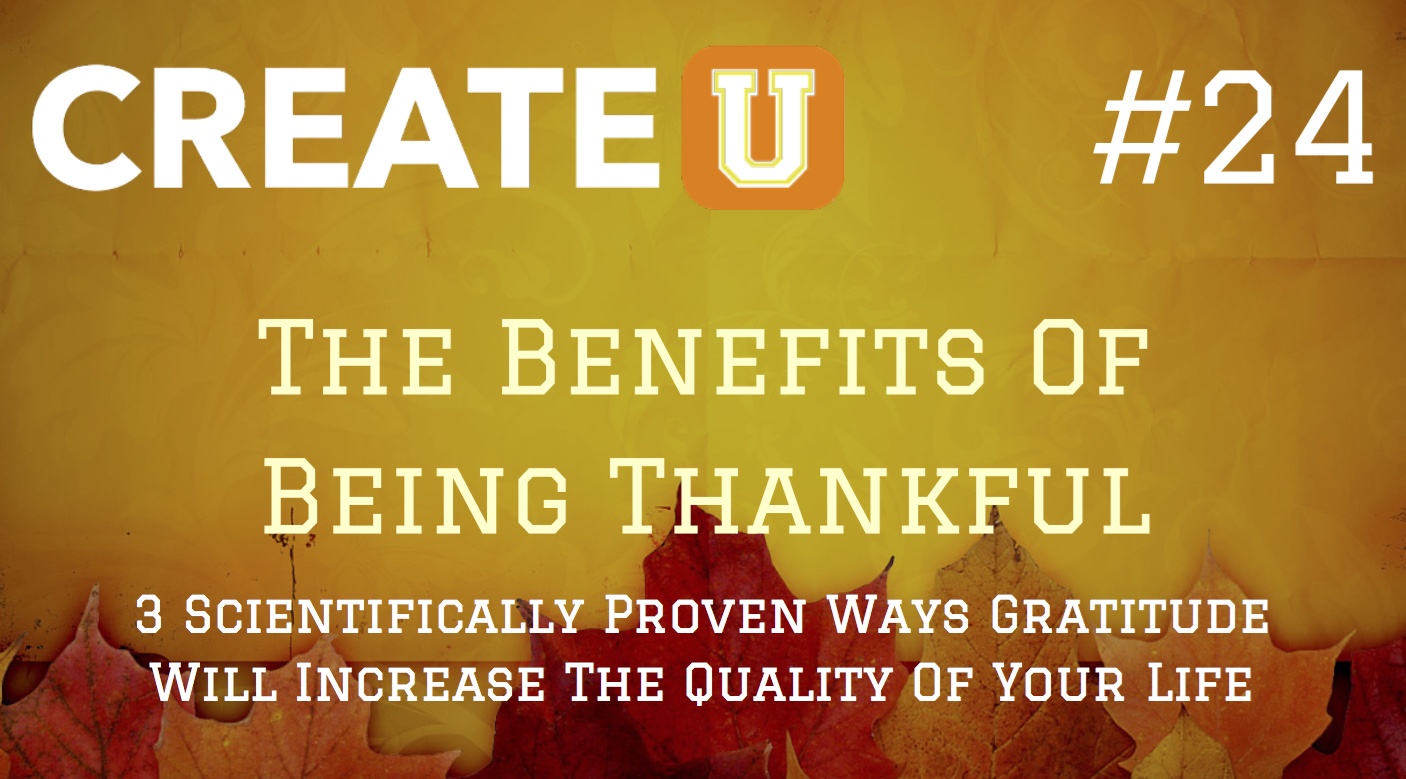 Our society is kind of screwed up. With all the stories of violence, terrorism, and crazy stuff people do it's easy to become cynical and discouraged. But science tells us that negative attitudes are bad for you and that having an attitude of gratitude can make you healthier and happier.
Today's episode is about the benefits of being thankful. In a world that seems to always express what's going wrong, going against the emotional current of fear and negativity to focus on what you appreciate can seem difficult. But if you want to experience more happiness in your life and increase your general wellbeing, then listen to these 3 scientifically proven ways gratitude will increase the quality of your life.
Tweet tweet! Share this episode's tweetable quote with your friends:
Save and share this episode's quote card to remind you of the takeaway: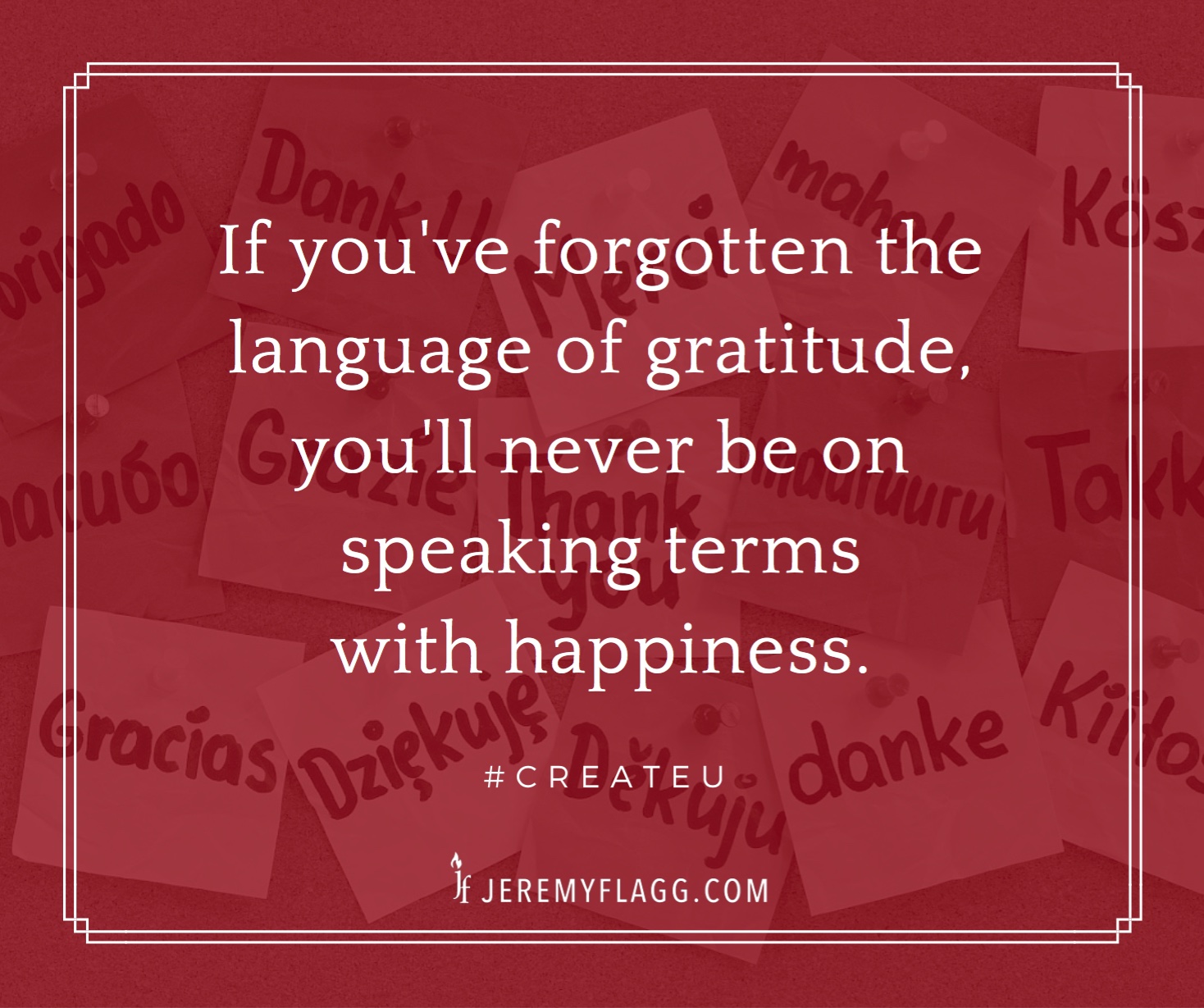 Thanks for listening! If you enjoyed this episode then please rate and review the show on iTunes
Keep those questions coming! If you'd like to submit your question for me to answer on an upcoming episode or to be considered for your very own Breakthrough Conversation on a future show then please visit the podcast questions page and fill out the form.
Question: What's one thing you're most grateful for right now? You can leave a comment by clicking here.
LIKE THIS POST?
Sign up for my email updates and never miss another one.
I'll even send you a FREE EBOOK as a thank-you :-)