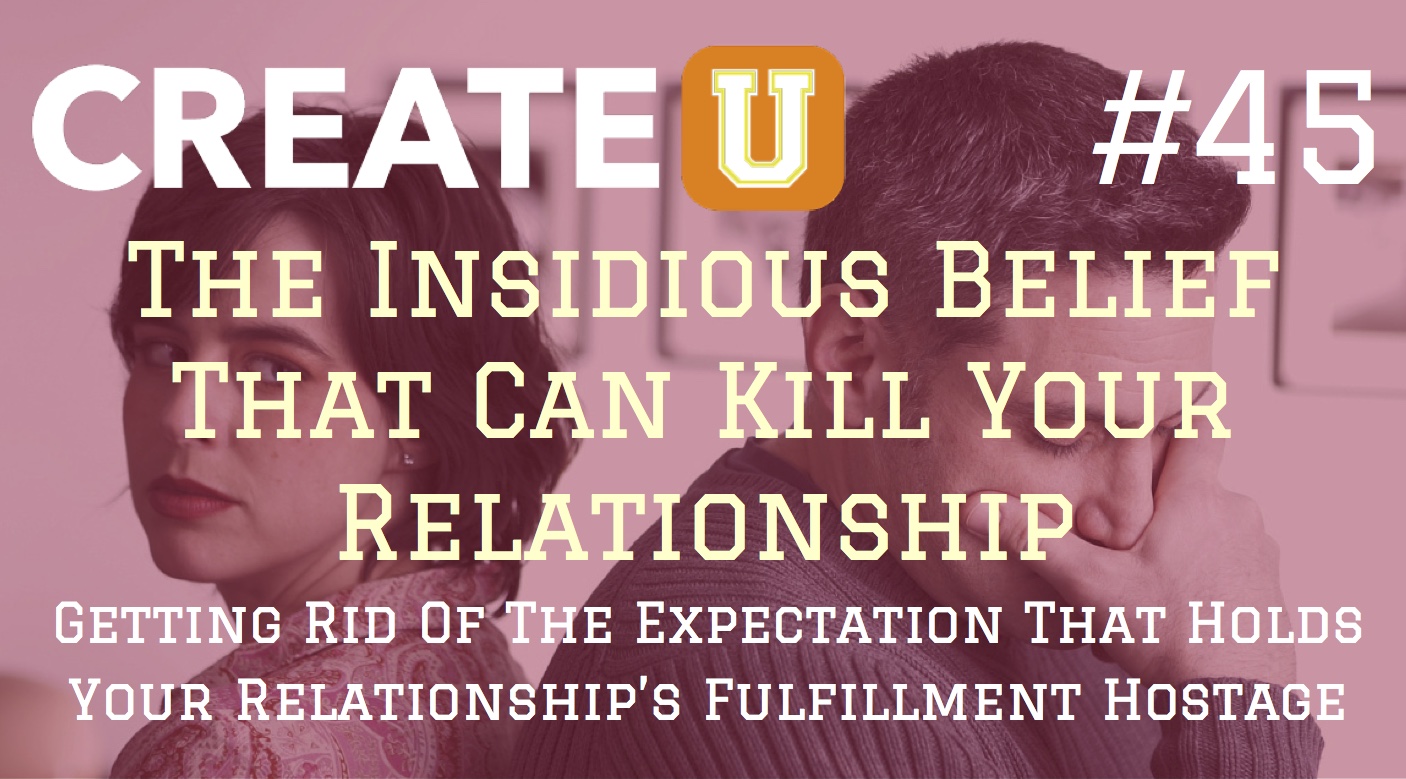 Relationships are ideally meant to be exciting, fulfilling, and enjoyable. So why are so many struggling to attain the levels of satisfaction with their love that they know exists? Is it possible that there might be something in the way of your happiness? Could the fulfillment that you so badly want to experience in your relationship be easily received if that obstacle was removed?
Today, I'm going to be talking about the insidious belief that can kill your relationship slowly and keep you from feeling fulfilled. So, if you've ever felt that your relationship has more that it could be and you want to maximize the potential of your partnership, then listen as I help you get rid of the expectation that holds your relationship's fulfillment hostage.
Tweet tweet! Share this episode's tweetable quote with your friends:
Save and share this quote card to remind you of this important relationship tip: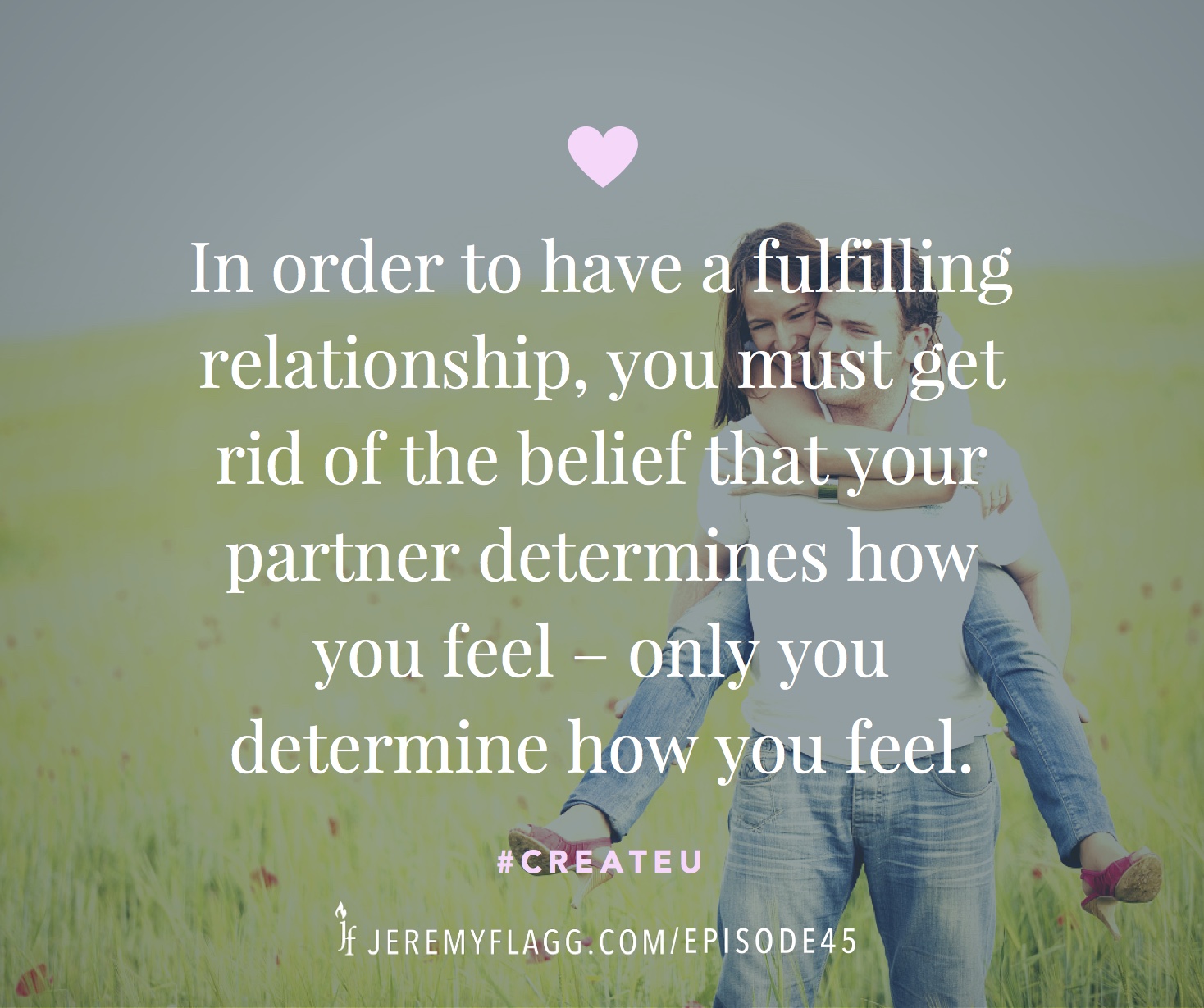 Thanks for listening! If you enjoyed this episode then please rate and review the show on iTunes
Keep those questions coming! If you'd like to submit your question for me to answer on an upcoming episode or to be considered for your very own Breakthrough Conversation on a future show then please visit the podcast questions page and fill out the form.
Question: What emotions do I need to take responsibility for that I've been blaming on my partner? You can leave a comment by clicking here.
LIKE THIS POST?
Sign up for my email updates and never miss another one.
I'll even send you a FREE EBOOK as a thank-you :-)