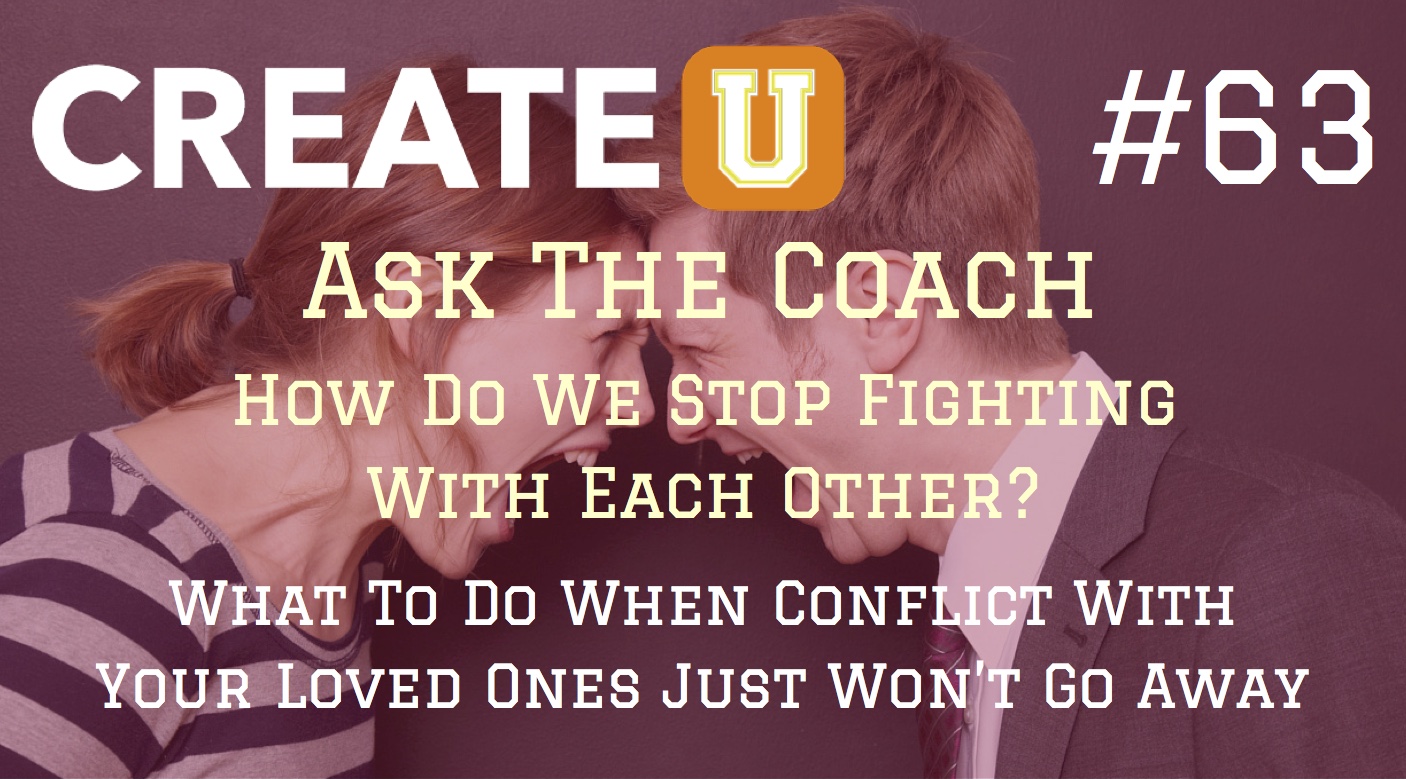 What do you do when you can't stop fighting with the people you love? You're trying to talk differently, to respond differently, to listen with more intent, but nothing's working. What do you do when all you're trying is leading to more frustration and more conflict when what you really wanted was to make peace and restore joy to your relationship?
On today's very special Ask The Coach episode, I'm going to be answering one listener's question about how to resolve conflict in her relationships. So, if you've ever experienced the kind of conflict between yourself and someone else that just never seems to go away, no matter what you've tried, then listen to my answer to this question as I help you put an end to the fighting and increase the peace.
Tweet tweet! Share this episode's tweetable quote with your friends:
Save and share this quote card to remind you to look within to solve the source of conflict: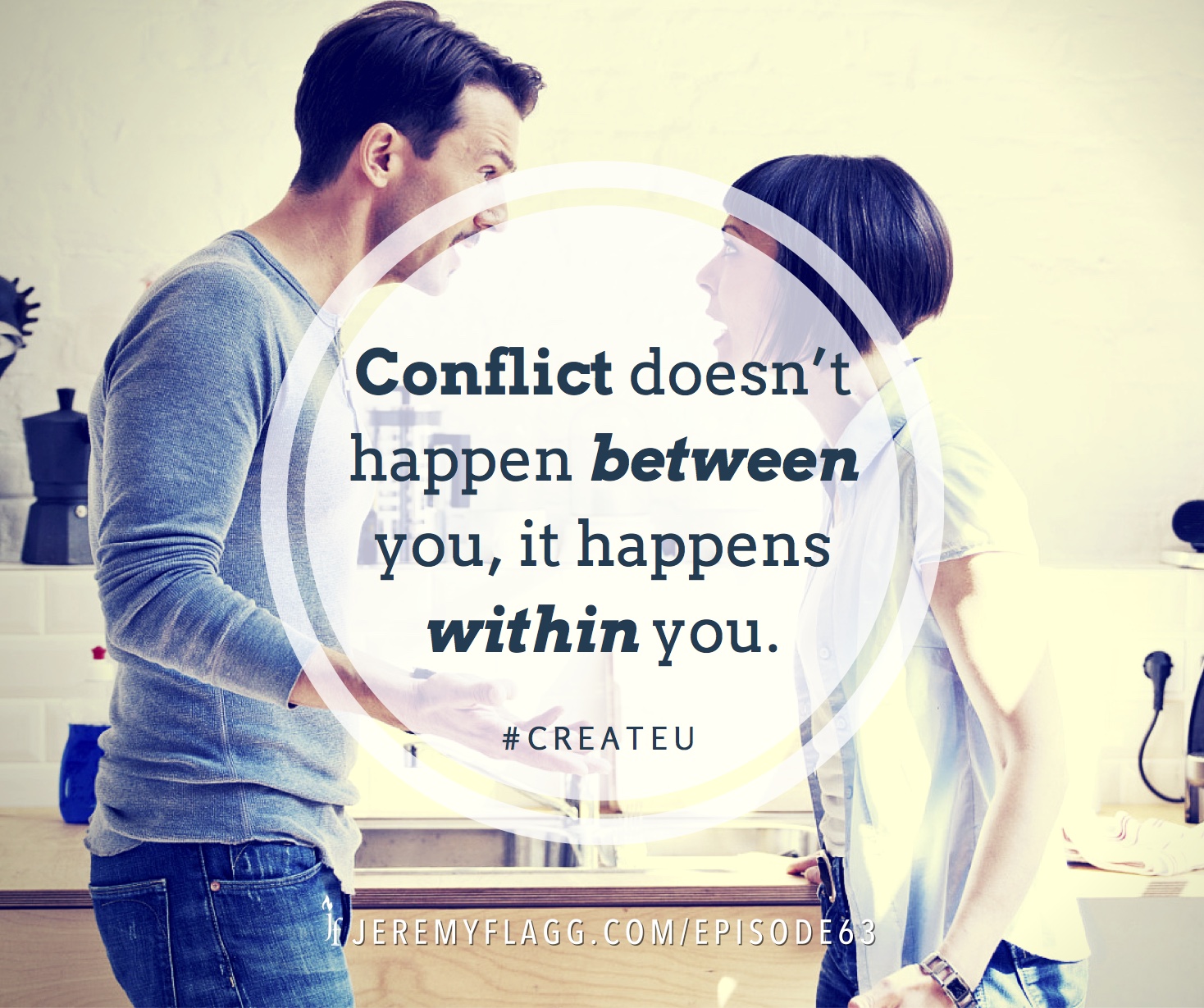 Thanks for listening! If you enjoyed this episode then please rate and review the show on iTunes
Keep those questions coming! If you'd like to submit your question for me to answer on an upcoming episode or to be considered for your very own Breakthrough Conversation on a future show then please visit the podcast questions page and fill out the form.
Question: How do you stop fighting when it happens in your relationships? You can leave a comment by clicking here.
LIKE THIS POST?
Sign up for my email updates and never miss another one.
I'll even send you a FREE EBOOK as a thank-you :-)