For some of us, it's easy to forget that life comes in seasons. What's happening now is not going to be what's happening forever – even though it may feel like it.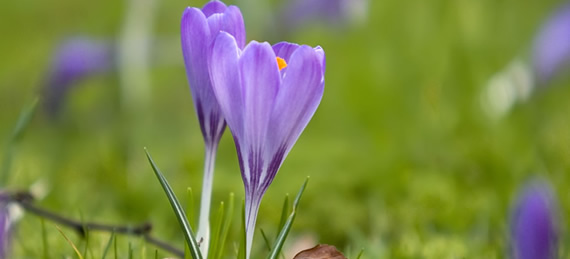 In the fall of last year, lots of change took place in my life all at once. I stopped leading and teaching our kingdom community on a weekly basis after four and a half years and I ended a long-standing relationship with one of my best coaching clients. I was certainly hopeful that this was just a pause in the action – something necessary that needed to take place so that the new vision could spring forth – but it soon became obvious as the fall turned to winter that what had fallen away to die wasn't returning anytime soon. 
Winter is not my favorite time of year. It's cold. It's dead. It's hard. But it's necessary. Many plants go into a time of dormancy where metabolic function slows and growth is suspended until the temperature warms up. What does happen during this time, though, is a hardening to the elements and a resiliency that only tests of these low temperatures and shortened days can bring. Although above-ground activity is mostly halted, below ground root function is still taking place as long as the water hasn't frozen.
Behold, my friends, the spring is come; the earth has gladly received the embraces of the sun, and we shall soon see the results of their love! -Sitting Bull
Sometimes in the winter, things look hopelessly dead. There's no green grass, no leaves on trees, no sunshine every day, and it's so cold…it can make us feel like we've been forgotten and that we've been disconnected with our best times. But it's during the winter when we are made to rely on our roots. A time of repair and restoration as we examine our foundation to see if it will support the next season of rapid growth.
I'm reminded of this passage from Solomon:
To everything there is a season, To everything there is a season, A time for every purpose under heaven: A time to be born, And a time to die; A time to plant, And a time to pluck what is planted; A time to kill, And a time to heal; A time to break down, And a time to build up; A time to weep, And a time to laugh; A time to mourn, And a time to dance; A time to cast away stones, And a time to gather stones; A time to embrace, And a time to refrain from embracing;A time to gain, And a time to lose; A time to keep, And a time to throw away; A time to tear, And a time to sew; A time to keep silence, And a time to speak; A time to love, And a time to hate; A time of war, And a time of peace. -Ecclesiastes 3:1-8 (NKJV)
Life comes to us in seasons. It's something that we can never forget.
Maybe you, like me, have had a long winter. But the good news for us is spring is coming and summer's on the way! The sun comes out, the temperature warms up, the grass begins to turn green, and the flowers begin to bloom. Life returns…only to bring us the message that it was there the whole time, just beneath the surface.
LIKE THIS POST?
Sign up for my email updates and never miss another one.
I'll even send you a FREE EBOOK as a thank-you :-)