My wife Lisa and I are celebrating our 15th wedding anniversary this week and we've found ourselves in the stage of our relationship where people are now consistently asking us, "How do you do it?" Well, the answer to that question will probably defy conventional advice. But then we've never been much for doing what everyone else is doing anyway!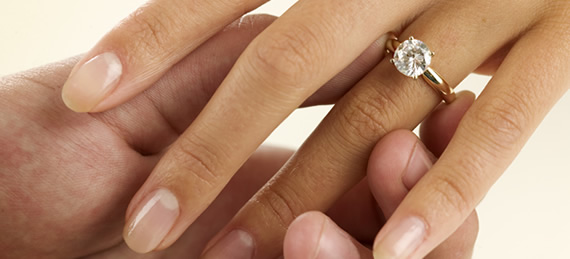 Making a marriage that lasts isn't rocket science, but it does require a real shift in the way you think about this closest of relationships.
Are you ready to rethink what it means to be married?
If so, then here are three truths that will help your marriage last. 
Know Where You're Going
Lewis Carroll once said, "If you don't know where you're going any road will get you there." So, before we get into any discussion about how to make a marriage that lasts, first we must define what a marriage even is.
Not long ago, I was given the distinct privilege of officiating the wedding of my good friends. It was a beautiful affair, on an unusually warm November afternoon, in a lovely chapel with high archways and ornate wooden doors. All in attendance were so happy to see this lovely couple united in marriage and equally thrilled to witness the event.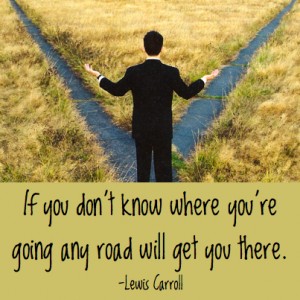 I chose to address those present at their wedding with a metaphor of what marriage truly is. Here's a little of what I said: "Marriage is the process of becoming one. Marriage is not merely two people coming together to form a partnership, nor is it an agreement to become permanent roommates. No, marriage is two people serving and sacrificing for one another, completing one another, and continually becoming one."
I continued, "Marriage is like a precious gem. Marriage develops over time – diamonds don't form in ten years; they require millennia. It takes only a few minutes to get married, but building a marriage requires a lifetime. A diamond is the final result of a long and intensive process – and so is marriage. Over time and under the intense heat and pressure of life, two people under the covenant of marriage come together and are lost in each other to the point where it becomes impossible to tell where one person ends and the other begins." I concluded, "A great marriage is no accident. It is the product of intentional actions, shared experiences, and lots of time as two people are in the process of becoming one."
Now, I don't know about you, but it seems to me that you absolutely must know where you're going if you want any chance of ending up in the right place! So many couples end up in dire straits because their model of marriage is more like two puzzle pieces joining together for a time instead of two distinct elements being fused together forever with lots of heat, pressure and time. Can you see the difference? A couple with the puzzle piece model of marriage will have a very different way of handling the storms of life than the couple with the diamond model of marriage. And storms will come, friends.
If you want to make a marriage that lasts, you must first know where you're going.
Stay Engaged
The most common reason cited for a failed marriage is communication breakdown. We see it all the time, don't we? Couples get married, enjoy a brief period of bliss, and then disengage with one another as they head down different paths and become too busy to connect. The reasons many state for their divorces today – money problems, falling out of love, irreconcilable differences, cheating – are really all symptoms of their lack of connection with their spouse.
Recently, my wife and I watched the movie Hope Springs starring Meryl Streep and Tommy Lee Jones as a married couple that finds themselves in dire straits years after the kids have left the house. The movie begins with the wife donning a sexy outfit and trying to convince her husband, who sleeps in a different room, to have sex. He refuses, she returns to her bed, and immediately we are ushered into the sad reality of so many disconnected couples.
Lisa and I have owned the truth that we must stay engaged with one another if we want to make a marriage that lasts. We go on weekly date nights, spend every night on the couch talking after the kids go to bed, and expand our future together by attending seminars and conferences that help us grow. But the truth is, we really enjoy one another's company. We've been committed to the idea that we should stay engaged with one another like when we were dating – attentive, aware, and excited. Because let's face it, the kids weren't here when we began and they won't be here forever. Our marriage is our highest priority because without it we don't have a family.
If you want to make a marriage that lasts, you must always stay engaged.
Believe The Best
It's a tale as old as time. Adam, The Woman, and the serpent are in the Garden of Eden. The Woman becomes deceived by the serpent's words, disobeys God, and eats the fruit from the forbidden tree. She then hands the fruit to Adam, who shows no signs of resistance as he takes the fruit and eats it as well. Of course, we know the rest. God eventually asks Adam if they have eaten from the forbidden tree and Adam replies, "The Woman whom you gave to be with me, she gave me of the tree, and I ate." And so goes the story of the first husband, the first wife, and the first blame game.
But it didn't have to be this way. What would have happened if Adam had seen his wife's actions as an attempt to make herself a better companion for him instead of a malicious attack from the weaker party? Would that blame game have gone a little differently? I think so. And that's why I've done my part to believe the best about Lisa's actions in our relationship for as long as we've been together.
Every moment something happens in our relationship I have the opportunity to interpret the moment when I ask myself, "What does this mean?" Many crazy things have taken place between us and sometimes it's been difficult, but at all times I've chosen to believe that my wife has my best interests at heart. Does this make me vulnerable? Yes. But vulnerability with trust brings order to our marriage. Vulnerability without trust just brings chaos. I'd much rather have order in my home which is why I trust her implicitly.
Trust is a difficult subject for most marriages. The truth is, we've all been hurt and betrayed by others, but if you can't trust the one you're sharing your life with at such a deep and transformative level then you can't make a marriage that lasts. Lisa has to trust that I'm fully committed to supporting and sacrificing for our marriage to last and I have to trust that she's fully dedicated to protecting our relationship and providing the well-being and guidance for it to work. Without this foundation of trust, we'd be sunk, like so many other divorced couples.
If you want to make a marriage that lasts, you must always believe the best.
15 Years and Counting…
So, there you have it. A few nuggets of wisdom from a fifteen-year veteran. This is by no means an exhaustive list, but a start. And that's really all that 15 years is in the scheme of things – a good start to a great marriage.
Happy Anniversary, Babe. Our diamond's on its way. 15 years and counting…
LIKE THIS POST?
Sign up for my email updates and never miss another one.
I'll even send you a FREE EBOOK as a thank-you :-)