There's nothing quite like giving a great gift to someone you love. All the thought and effort you put into planning it and executing it payoff in that moment when they finally get a chance to open it and enjoy it. But what if every material gift you could dream of paled in comparison to the greatest gift that you could give the ones you love?
In today's episode, we'll be taking about the greatest gift you can give and how it will create enormous value in someone's life and get the biggest returns in your own. So, if you'd love to see the smile on your loved one's faces when you give them something that will make their life better then listen as I share with you exactly how to make that happen.
Tweet tweet! Share this episode's tweetable quote with your friends:
Save and share this quote card to remind you of the gift of your presence: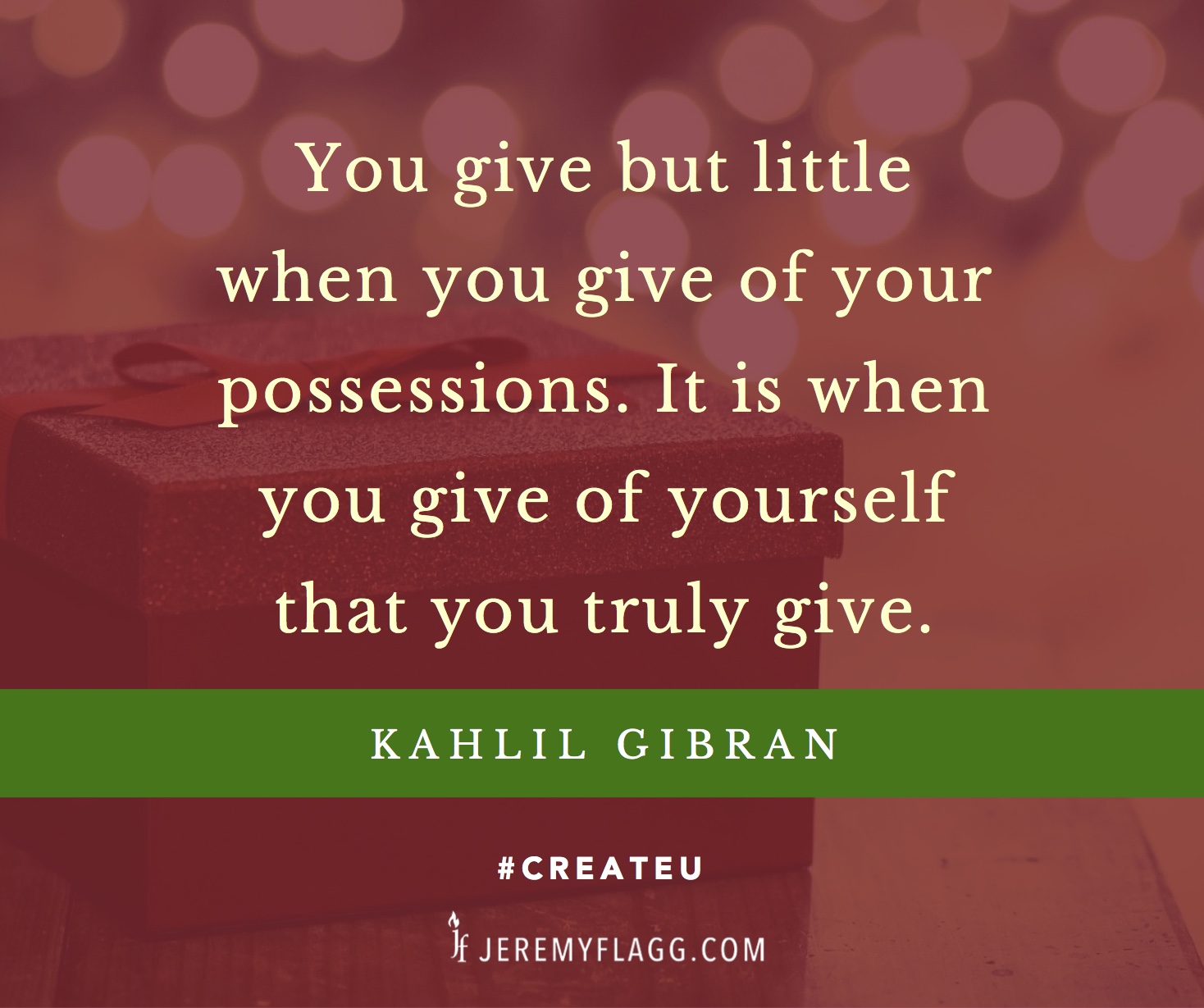 Thanks for listening! If you enjoyed this episode then please rate and review the show on iTunes
Want to get started on creating your most fulfilling future?
Grab a copy of Your Best Is Next on Amazon
Want to know how coaching can help you breakthrough to better results and create the life you want in 2016?Schedule your complimentary 30-minute strategy/discovery session today!
Keep those questions coming! If you'd like to submit your question for me to answer on an upcoming episode or to be considered for your very own Breakthrough Conversation on a future show then please visit the podcast questions page and fill out the form.
Question: What's the greatest gift you've ever been given by someone you love? You can leave a comment by clicking here.
LIKE THIS POST?
Sign up for my email updates and never miss another one.
I'll even send you a FREE EBOOK as a thank-you :-)