Do you have a dream in your heart that you want to fulfill? Have you come up against any opposition in your life that has you second-guessing whether or not you'll be able to make it happen? If so, then my guest today will inspire you to transform those challenges into opportunities!
I'm joined today by my very special guest and friend of over 14 years, Ceitci Demirkova. Ceitci grew up in communist Bulgaria and arrived in America at the age of 19 with only $100 and only knowing 100 words of English. Since then, she's developed her passion for helping people become their best into a platform with worldwide reach. As a motivational speaker and author of 4 books, she helps people discover their God-given power and optimize their true potential. And as the founder and CEO of her nonprofit organization, Changing A Generation, she is dedicated to the social and spiritual empowerment of orphans, children and youth in Bulgaria, Ghana, and Uganda.
I'm very excited to introduce you to her today and hope you find some inspiration in her story that gives you the push you need to make your own dreams come true — no matter the size!
Tweet tweet! Share this episode's tweetable quote with your friends:
Save and share this quote card from our guest to remind you to persist until you succeed: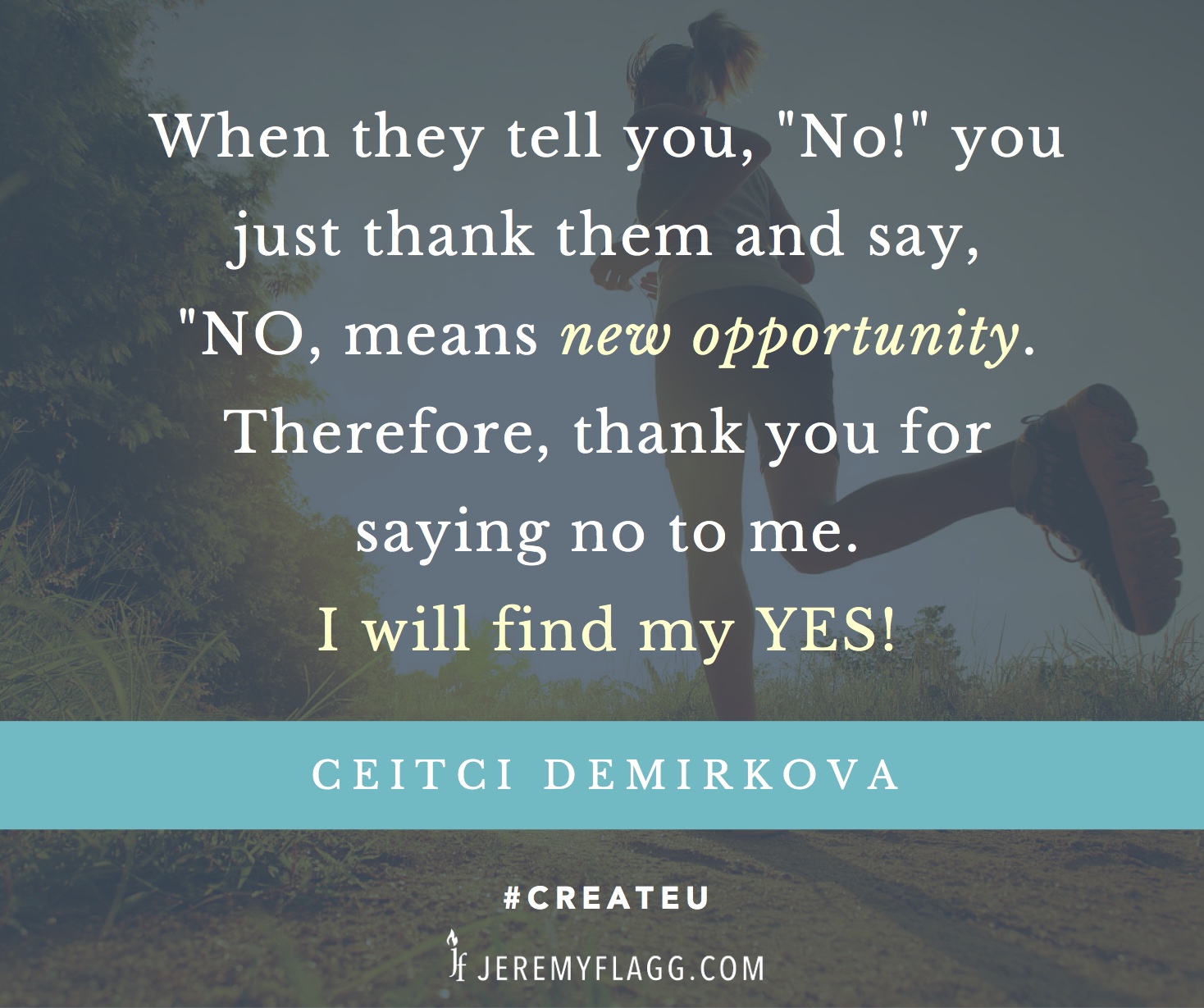 Thanks for listening! If you enjoyed this episode then please rate and review the show on iTunes and don't forget to share this with your friends on social media!
A great big THANK YOU to my guest, Ceitci Demirkova, for sharing her stories and providing a healthy dose of inspiration to move us forward! If you'd like to know about her and her work, you can visit her at ceitci.org – and if you'd like know more about her nonprofit organization, Changing A Generation, that supports the wellbeing of orphans, children, and youth in Bulgaria, Ghana, and Uganda (and how you can help) then you can find out more at changingageneration.net.
Question: What part of Ceitci's story inspired you and why? I'd love to hear your thoughts! You can leave a comment by clicking here.
LIKE THIS POST?
Sign up for my email updates and never miss another one.
I'll even send you a FREE EBOOK as a thank-you :-)