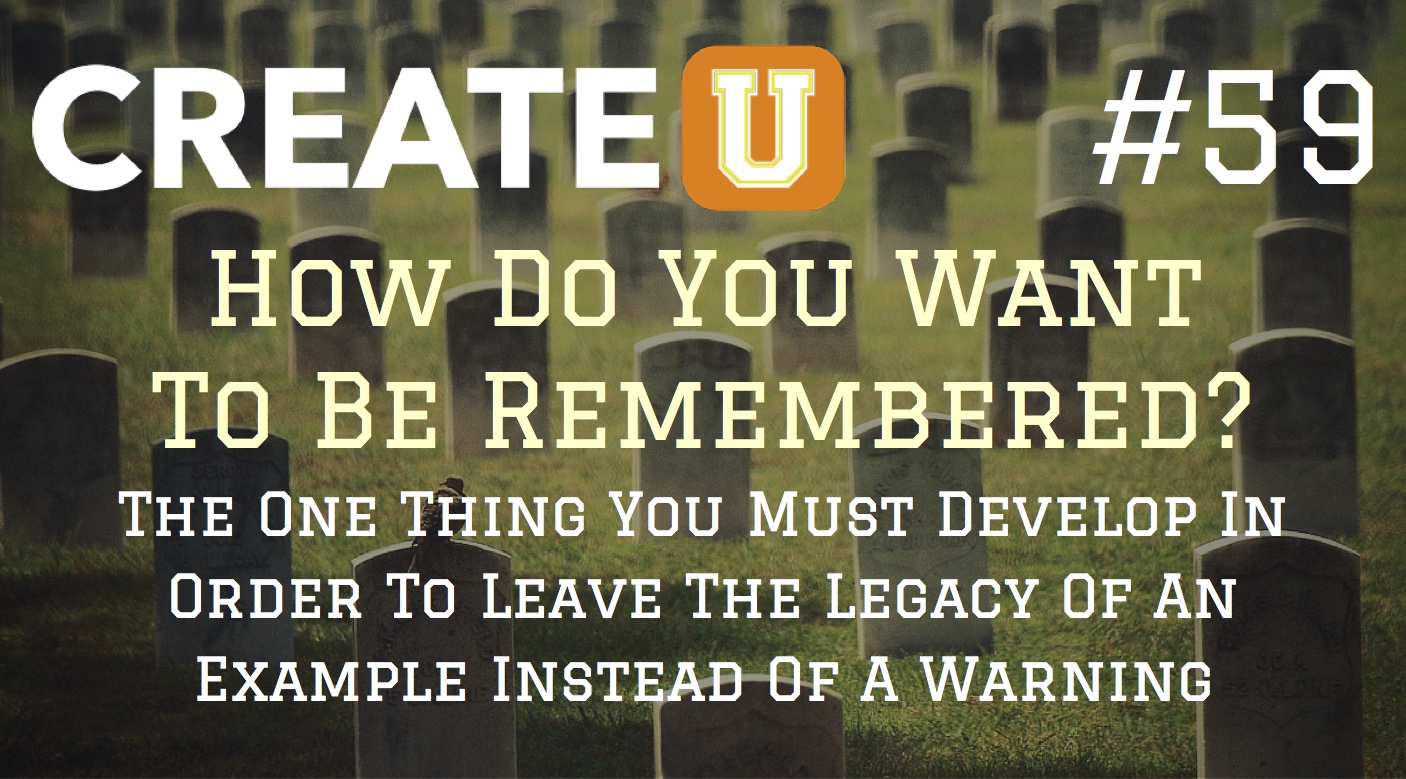 With last week's passing of the musical legend, Prince, people are becoming increasingly aware of not only his music but also his enormous heart for others. Listening to the stories of those close to him as they remember his legacy as an example to be followed it begs the question from deep within your own soul: "How will I be remembered?"
On today's show, I'm going to be sharing the one thing you absolutely must develop in order to leave the legacy of an example to be followed instead of a warning to be learned from. So, if you're brave enough to ask yourself the question, "How do I want to be remembered?" and want to know what you need to focus on for certain that will make your life an example instead of a warning, then listen as I identify the one thing you need to do.
Tweet tweet! Share this episode's tweetable quote with your friends:
Save and share this episode's quote card to remind yourself of what's really important in life: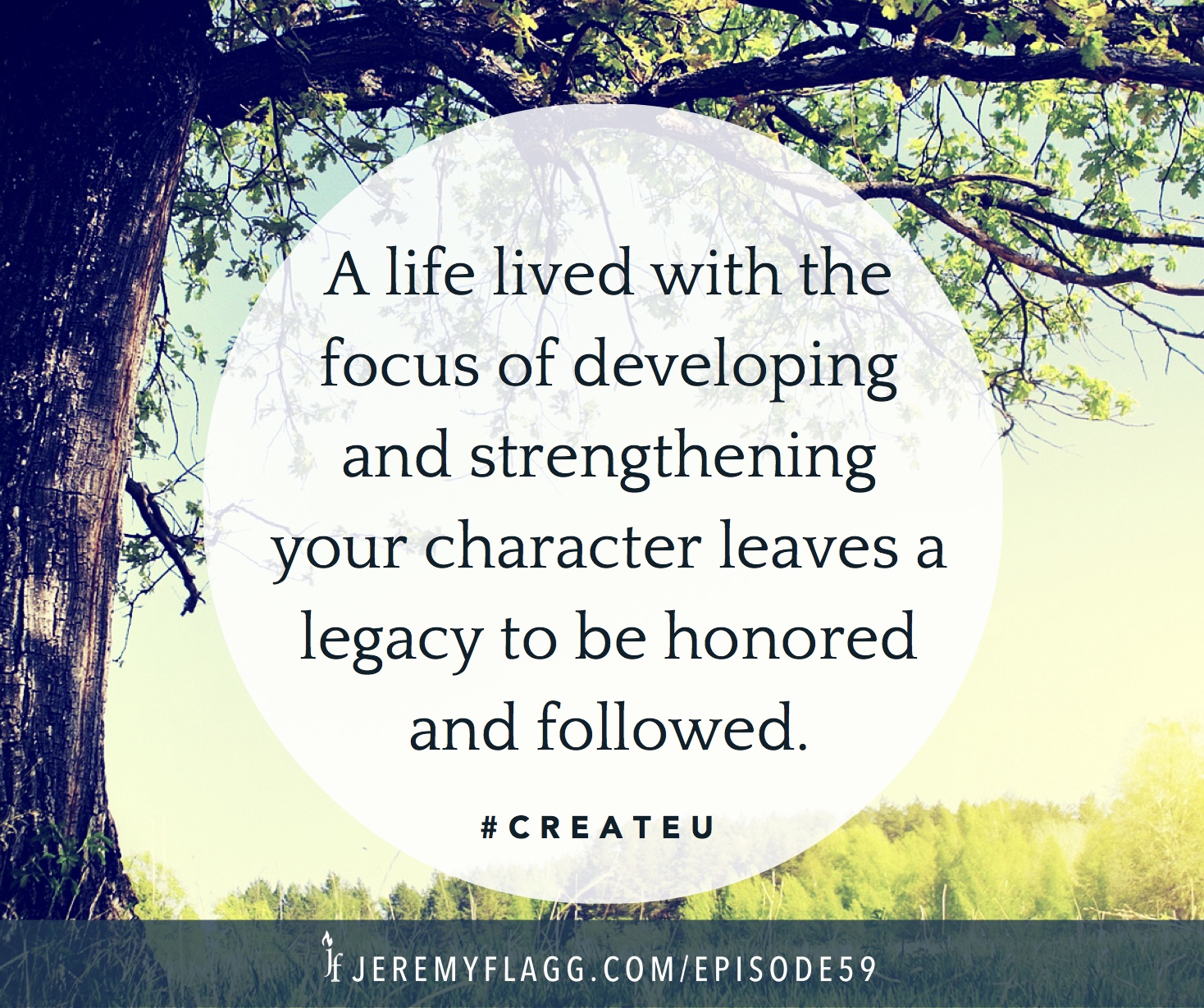 Thanks for listening! If you enjoyed this episode then please rate and review the show on iTunes
Keep those questions coming! If you'd like to submit your question for me to answer on an upcoming episode or to be considered for your very own Breakthrough Conversation on a future show then please visit the podcast questions page and fill out the form.
Question: What would you like your epitaph to read? Once you're clear about how you want to be remembered then you are free to start living that way today! You can leave a comment by clicking here.
LIKE THIS POST?
Sign up for my email updates and never miss another one.
I'll even send you a FREE EBOOK as a thank-you :-)