If you're like me, you're thinking about 2018. Most of us do around this time of year. Every New Year is time's great gift of a new beginning. It allows and encourages us to hit the reset button and get a fresh start which is especially appreciated if your year didn't go how you thought it would. But where do you start? With so many opportunities, so many options, and so many distractions how can you avoid making a mistake that will cost you more time and leave you no closer to making the life of your dreams a reality?
If you want to avoid the biggest mistake I see high performers make when setting their course for the year ahead then allow me to show you a surefire way to make your New Year better than your last.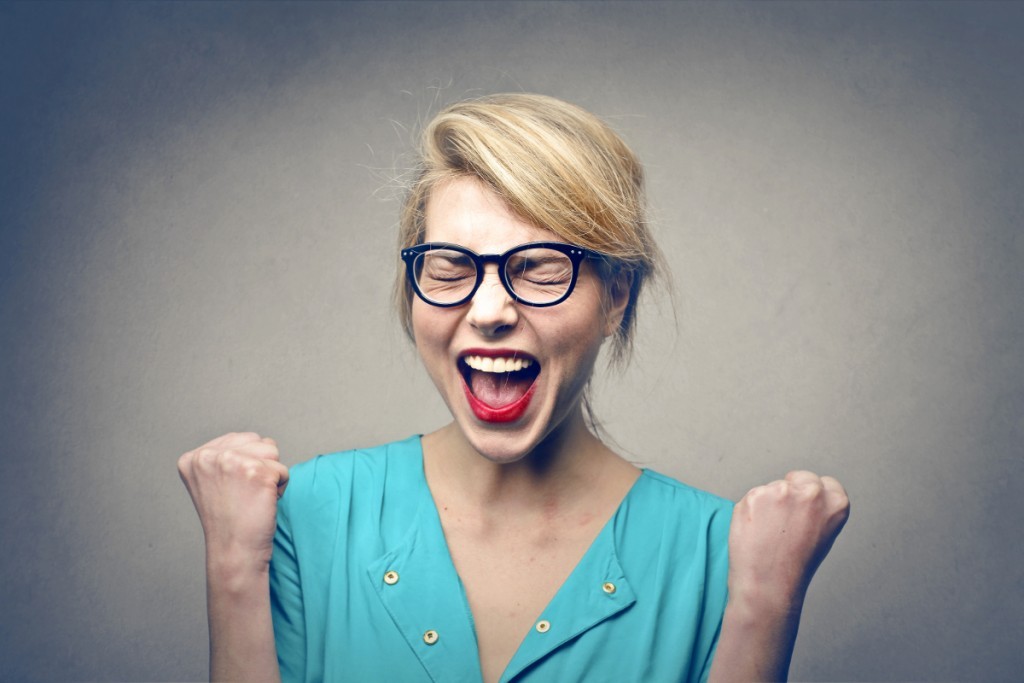 As a success coach and personal development expert, I've helped lots of high performers improve their effectiveness and maximize their impact over the years. One of the biggest mistakes I see so many achievers make is attempting to create a different outcome in the year ahead before they've brought closure to the year that's passed.
Traditionally, we're encouraged to look ahead to what we want to have, be, or do and then take stock of where we are in relationship to where we want to go. The theory is that we'll be able to see where we are, where we want to go, and we'll be able to come up with options of how to close this "gap". This is called a "gap" analysis and it's used by many when setting goals for themselves or their organizations. But is it the most useful way to take advantage of your new beginning?
When we're focused on the future there's so much we can't see. Essentially, it's blank space. Sure, we can envision where we want to be but we can't be certain we'll get there or what's coming next. When you only look to the future it can cause lots of anxiety and personal doubt – feelings that can sabotage your best efforts to make the vision you see become a reality.
But what if instead of looking at the gap between where you are and where you want to be, you turned around and focused on the gap between where you were and where you are?
By simply turning around and taking stock of your last twelve months before you begin to set your sights on what you want to accomplish in the next twelve you can be more confidently assured of your ability to make your dreams a reality.
Turning around gives you many advantages. Here are several:
Allows you to internalize your accomplishments and celebrate your successes
Gives you insight into your strengths and struggles so that you can maximize your efforts moving forward
Brings closure to the year that's passed so that you don't carry it with you into the future
Guides you into your year ahead by giving you certainty in your ability to create the outcomes you want
Are you ready to leverage the lessons of your past and give yourself an advantage in your New Year?
Answer the questions below and give yourself a strategic edge in 2018!
What did you enjoy in the last 12 months?

What were some of your milestone moments?
What was magical and extraordinary?
What did you accomplish in the last 12 months?
What are some of the things from the last year that you want to duplicate in the next year?

What did you take exception to in the last 12 months?

What were your challenges this past year?
What do you not want to ever happen again?
What did you learn by going through these experiences? What made them valuable?

What decisions did you make in the last 12 months that were empowering for you?

What were some of your most important and impactful decisions?
What decisions might you make next year as a result?
For clarity and commitment to make 2018 different, start by taking a look back.
---
If you're serious about making 2018 your best year ever…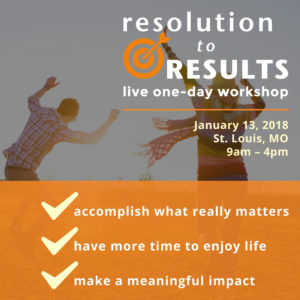 Register for my Resolution To Results Workshop and I'll give you a proven system that will set you up for success this year!

Make 2018 the year that closes the gap between your reality and your dreams. It's fun, it's empowering, and it's easier than you think.

Register today and join me on the 13th. I look forward to seeing you in the workshop.
LIKE THIS POST?
Sign up for my email updates and never miss another one.

I'll even send you a FREE EBOOK as a thank-you :-)