There's nothing quite like the experience of getting a new car. The smell of the interior. The finish on the tires (that you never seem to recreate). The shine of the paint job. It's all so exhilarating to your senses.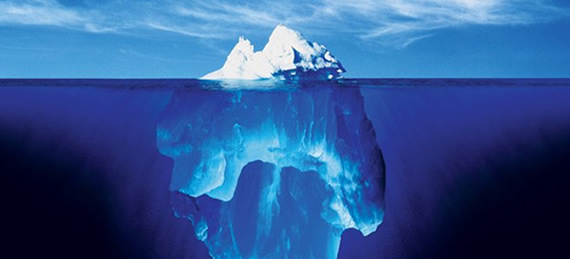 I remember when I got my first new car. My parents had helped me with my cars previously, but this one was the first one that I had bought myself. I remember loving the hunt, trying to find exactly the right vehicle for my needs and, of course, a style and model that "no one" was driving. I picked out what I thought was a unique body style and color for my purchase and was so excited to get it out on the road and show off what was sure to be the only one of these automobiles on the road. To my surprise, I drove away from the dealership and quickly noticed two more vehicles of the exact same model and style in different colors on the road. As it turns out, I wasn't the only one with this car. Who knew?
There's this part of our brains called the Reticular Activating System (or RAS for short). The RAS is the automatic mechanism inside our brains that brings relevant information to our attention. It's the function of our brains that causes "new car syndrome" – seeing the model of our new car on the same roads where we previously had not seen any.
The RAS is like a filter between our conscious mind and our subconscious mind. It takes instructions from our conscious mind and passes them on to our subconscious. For example, the conscious instruction of "watch out for cars on the road just like mine" sends a signal through the RAS and summons the force of our subconscious mind to bring any matches to our attention.
Have you ever had this happen to you? You go through life not even knowing that something existed, then you notice it everywhere after you've been made aware. That's your RAS bridging the gap between your conscious and subconscious minds to bring attention to whatever you are now plainly aware of.
A good analogy for our conscious and subconscious minds is an iceberg. It's estimated that only 10% of an iceberg is visibly above water while the remaining 90% of it still lies beneath the surface of the water. Like the iceberg, our conscious minds are what we notice above the surface of our thoughts while our subconscious minds are the huge mass of thought beneath. For example, neuroscience estimates that our subconscious minds are processing 1500-1700 words per minute, while our conscious minds are only processing around 100. So, when we consciously become aware of something, the message is sent through the RAS to our subconscious mind to bring attention and focus to our new awareness. Our 10% can program our 90% if we understand the process of awareness.
That is why if we want to create the lives we desire and deserve then we absolutely must wake up the power of personal awareness. So, here are three tips to increase your awareness and help you live awake and conscious every single day. 
Be Aware of What You Need
Human Needs Psychology™ teaches us that every human being functions by meeting six psychological and emotional needs with either constructive or destructive strategies. These six needs: certainty, variety, significance, connection/love, growth, and contribution are at the heart of all of us and absolutely must be met in order for our lives to function. Being aware of these needs and how they are being met in our lives gives us an enormous advantage in our efforts to create positive change.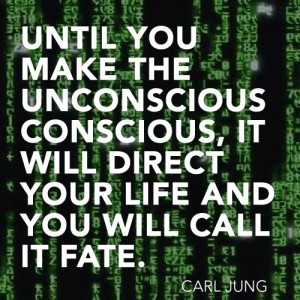 I once had the opportunity to coach a woman during a workshop breakout session for ten minutes at a table with several other attendees. That doesn't sound like a lot of time, but for a coach armed with the right tools and strategies ten minutes can help someone see something they may have previously been missing that helps them move forward. I started with some casual questions about her life and work, her family, and husband, and then I moved into some questions about the struggles that she would like to see changed right now. I was listening carefully for what themes and patterns of language were presenting themselves in our conversation and then I noticed something – in just eight short minutes she had mentioned her lack of security or certainty four different times. I brought it to her attention and she began to cry. It seems that even though she was determined not to open up to me in our quick session, her need for certainty was crying out through her language and storytelling whether she consciously knew it or not. By becoming aware of her need for certainty, she was able to take control of some of her other behavioral habits that were filling that need destructively and replace them with with more constructive behaviors that served her and her family in more positive ways. Do you know what you need?
Exercise: Make a list of all 6 human needs (certainty, variety, significance, connection/love, growth, and contribution) vertically on a sheet of paper and give yourself a satisfaction score of 1-10 (1 being least satisfied, 10 being most satisfied) as you look at 2 different areas: spouse/significant other relationship, and work/job. Ask yourself: On a scale of 1-10, what level of certainty and security, variety and challenge, significance and feeling of importance, connection with people and feeling loved, personal growth, and contribution to the world/making a difference is my relationship with my spouse/significant other providing? My role at work providing? Look at your results. Needs that scored at an 8-10 level, are doing well. At 5-7, need attention. If 4 or below, need change now. What can you do to increase the lowest levels in your relationship with your spouse/significant other? How about work?
Be Aware of What Holds You Back
Have you ever had the unfortunate experience of having everyone notice something about you before you did? One morning, I woke up at my friend's house and went into the kitchen where his family was preparing breakfast. All of their faces started to smile and then several of their giggles erupted into full-blown laughter. I kept asking everyone what was so funny and began to feel really insecure about why everyone was cracking up every time they looked at me. Well, I decided to take a little trip to the mirror in the hall bathroom to see what everyone was so excited about and to my surprise and utter amazement I had a tattoo all along my right jaw line directly on my face! Devastated, I turned around to see my friend's mischievous little brother holding the package of fake tattoos from where he had gotten the one that he had applied to my face while I was sleeping. I was immediately relieved that this face tattoo would not be permanent and laughed heartily at such a good prank.
Now, that was just a silly story to illustrate this simple point – sometimes others see you more clearly than you see yourself. Each of us behaves in certain ways that can either help or hinder our progress and ultimately dictate our success. If we don't become aware of what might be holding us back by getting feedback from others, then we're sure to miss something we're not even looking for.
Exercise: Survey 3 of your closest friends to answer this question: Are there any behaviors in my life that you see and think might be holding me back? Use the form of communication that suits each friend best to ensure honest feedback. After you've received the results, look for similarities in their suggestions and focus on changing those behaviors first. What actions can you take daily to break free of what holds you back?
Be Aware of Every Moment
Parenting is a journey that gives us ample opportunity to stay aware of how our overall state affects our children. Our kids don't care if we've had a bad day, they just want to be loved and given a little attention when we get home. The choice we have as parents is to continue to focus on our bad day and feel negatively about our kids needing us, or consciously focus on the love of our children and how great it feels to be loved by them in this moment. It's our choice to reach for the thought that serves our children best.
Our moments are made up of three parts: what we're focused on, what meaning we're giving what's happening, and what we're doing with our bodies. When we're feeling depressed we're focused on something that causes us to feel disempowered and we're supporting that state with shallow breathing and hunched shoulders. When we're feeling alive we're focused on things that cause us to feel empowered and we're supporting that state with our heads high, deep and satisfying breaths, and an erect posture. Monitoring our state is essential to being aware of every moment. Our moment is always our choice. What state are you choosing in this moment?
Exercise: We've all had those moments when we're yelling in the house and then someone calls on the phone and we're completely calm, right? Your state is your choice. Monitor your state by journaling your feelings every hour for a day. When you find yourself in a negative state decide to change it by shifting your focus and moving your body. How do you feel now? Write down what you did and how you feel after you've shifted. You'll begin to notice a tremendous difference in your outlook as you master your emotions instead of being mastered by them.
LIKE THIS POST?
Sign up for my email updates and never miss another one.
I'll even send you a FREE EBOOK as a thank-you :-)