Since the dawn of time mankind has never been satisfied with just being a "me," he's always wanted to be part of a "we." That's the power of relationships in our lives. They give us the opportunity to be a part of something bigger than just ourselves.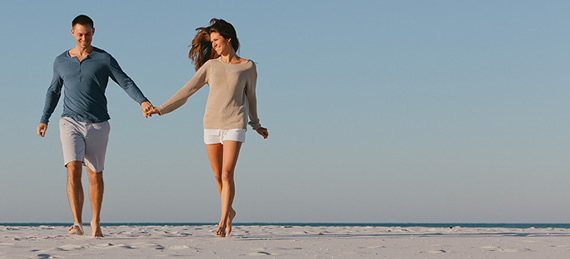 You'd think with all the human advancements in psychology over the past 200 years we'd all be having great relationships by now and enjoying our spouses and significant others at high levels every single day. But that's not the case, is it? In fact, the divorce rate suggests that relationships are becoming more and more disposable in our world, not less. Why do you think this is?
I think these statistics are telling us something that we can no longer refuse to ignore. Because it's so easy to leave a marriage with our relaxed legal standards, the bar has been raised on relationships and people are no longer willing to settle for less when we know there must be more.
So how do we make our relationships last in a world where they seem to be so expendable? By going straight to the heart of why most relationships never last – love. 
Love, Actually
Back in the 80's, a band named Foreigner famously sang, "I want to know what love is." But do we even know? Maybe the real problem we see in our relationships stems from our own misunderstanding of what love actually is.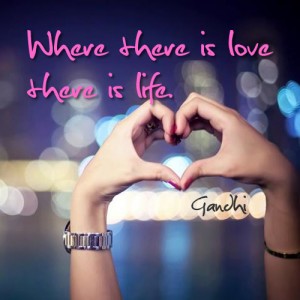 In our world today we use the same word "love" to describe a myriad of feelings we have towards both people and objects. We say things like, "I love you," to our significant others and then we use the same phrase with our family members – be do we mean the same thing? Then we say things like "I love pizza" and "I love beer" (and some of us really love them both together!) but isn't that a whole different kind of love? How did we ever arrive at the idea that the breadth of our emotional range can be summed up by just one word?!
Ancient cultures didn't have this problem because they had multiple words for love. The Greeks had four words to describe love and the Hebrews had three. Us, we've just got one.
So what does the word love actually mean? Well, the ancient Hebrew culture would have summarized the love we should have for people as a verb that described the action to show benevolence on behalf of another at cost to oneself. The ancient Greek culture would have defined the highest form of love as a noun described as selfless, sacrificial, and unconditional. It is from these great cultures where we derive our language and yet we have ignored their most basic meaning – love is not about you.
Better Questions, Better Answers
The reason so many relationships don't last is because the people involved are asking themselves the wrong questions. Questions like: What's in it for me? and How do I feel about this? lead us down the wrong path and keep us focused on ourselves.
If we want to ensure that our relationships last, we need to ask ourselves better questions. Questions like: How can I best serve them? and What do they need from me? lead us down the path of our purpose and back into alignment with true love. When we are asking ourselves these questions then we are focused on serving our partners instead of needing them to serve us. When we are focused on meeting their needs, then we'll sacrifice our own ambition to improve their well-being.
When our definition of love changes, then our whole understanding of how relationships function in our lives changes.
From "Me" To "We"
Relationships exist in our lives to give us the opportunity to give love to others by serving them and sacrificing for them. And as we add that value to their lives, then we receive the value of others into our own.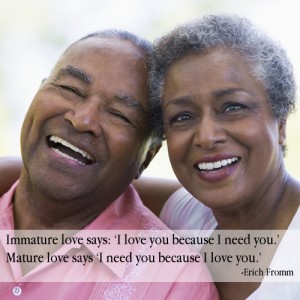 In relationships, the amount of value you give is directly proportional to the amount of value you can expect to receive. Love is to be shown with actions, spoken with words, and given freely. Love serves others by providing them with what they really need to succeed. Love lies itself down so that others can be elevated. Love is never focused on itself it is always focused on others.
If you want to ensure that your relationship stands the test of time, then remember that love is way more than just a feeling when things are going right. It's the will to serve others even when you don't feel like it (and you frequently won't). When true love is the foundation of any relationship, then standing the test of time is no longer questioned, it's expected.
Lasting relationships are built in this simple premise: I am never only a "me." I am always and forever part of a "we."
Question: Building on this new understanding of love, what's one simple thing you can do today that will ensure your relationship lasts? You can leave a comment by clicking here.
LIKE THIS POST?
Sign up for my email updates and never miss another one.
I'll even send you a FREE EBOOK as a thank-you :-)