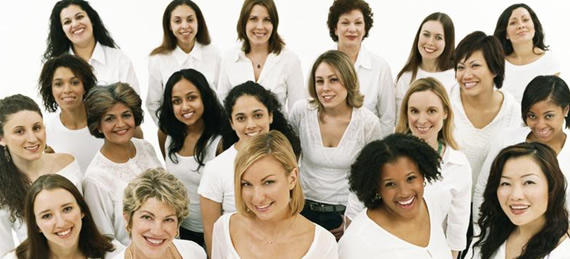 We do ourselves a grave disservice by only celebrating the women who hold the title of "mother" on Mother's Day. Since we focus in on only those women who have given birth to us we miss out on the opportunity to identify all the women who function as mothers in our lives. The truth is, for some of us, Mother's Day is not a pleasant holiday.
Whether it's dysfunction, abuse, abandonment, or worse — there don't seem to be any cards on the shelf that quite express how you might feel if your mom's love was more hindering than nurturing. Not to mention all the women who have tried and failed to become natural mothers, the people that are reminded of their mothers who are no longer with them, and all the single women who have no aspirations to be mothers but still want to experience the honor of a day set aside just for them. This Sunday morning many of these women will hear the message that they should "Honor their mother" because the Good Book told them so. But would it surprise you to know that the language of the Bible sees motherhood a bit differently than we do? 
According to the Hebrew language, "mother" is a title reserved for a function. The letters that form the Hebrew word for mother are aleph and mem. Together they form the word picture "the strong water." You see, in a desert country (like the Ancient Near Eastern setting of the Scriptures), "strong water" is water that is abundant and dependable. Around this water (usually a river or pool) an oasis of life is formed. So, in the same way that water transforms a dry place into an oasis, a "mother" is the a woman who functions as "the giver of life" to all she touches.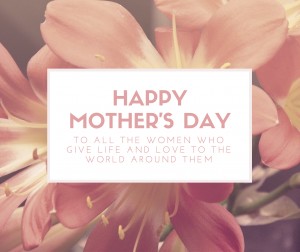 The two-letter word picture for "mother" was also a sub-root in other Hebrew key words. For example, the word for "faithfulness" carries the meaning "the life of a mother." In other words, the best example of faithfulness is seen in a mother's love. On the flip side, "mother" is found in the Hebrew word for "fear" which carries the meaning "where is the mother?" As many of us know experientially, fear creeps into our lives when no mothering force is present, when there is no one faithful in our lives, no one to depend upon to be that oasis in the dry place that gives life to those who find them.
The reality is, many women who are called "mothers" in our society don't function as such. They gave birth to another human being (which is no small feat, for sure) but then failed to provide the wellbeing that their children so desperately needed. At the same time, there exist many women who do not carry the common designation of "mother" who function as the life-giving source of love, encouragement, joyfulness, and empathy in the lives of many. That's why we do ourselves a disservice on Mother's Day by only honoring those women who have earned their title through childbirth.
Today, take the time to recognize and appreciate with warm gratitude the lives of each and every woman who functioned as a life-giving oasis of love in your life. When you needed them, they exhibited their faithfulness, and by doing so, removed your fear and gave you strength for the journey.
So, to all the women who function as "the strong water" who may or may not carry the common societal title of "mother" — you are loved. You are appreciated. You are needed. And you are worthy of all the attention this day affords (and oh so much more). Happy Mother's Day!
Question: Who do you honor as the women in your life that functioned as mothers? Recognize their contribution today. You can leave a comment by clicking here.
LIKE THIS POST?
Sign up for my email updates and never miss another one.
I'll even send you a FREE EBOOK as a thank-you :-)