Do you ever feel like you want your life to be different but aren't sure how to make it happen under the circumstances? Have you ever wondered if there's a Divine plan controlling your life but you don't like the script? The truth is, many of us struggle to accept that life is what we make it because we feel powerless to change what's going on.
So, today, we're addressing the truth about how powerful you really are and the lie that keeps you from creating the life you want. The insights in this episode will change the way you see yourself and the world around you, so get ready to learn about the power that lies within you…
Tweet tweet! Here's this episode's tweetable moment. Just click to tweet!
And here's my visual reminder for you that YOU ARE A CREATOR! Save and share with your friends!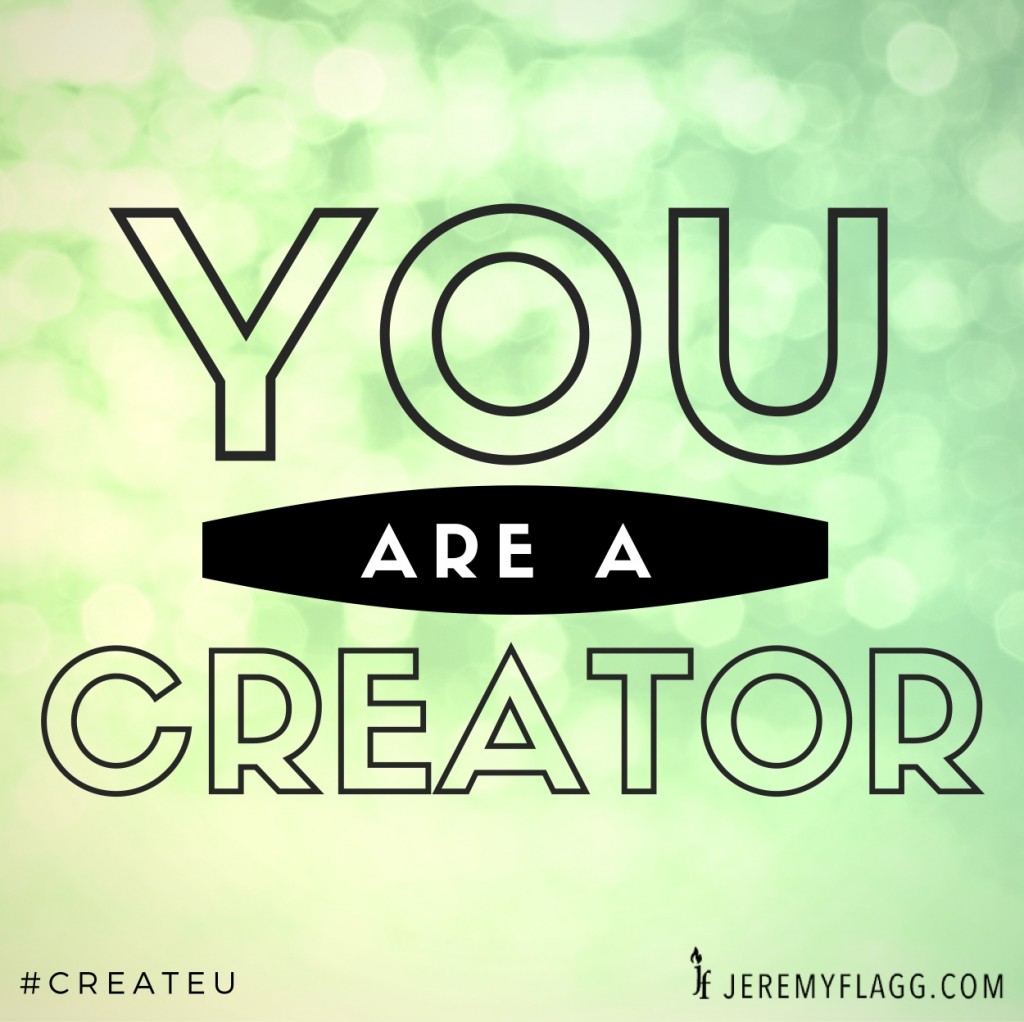 Thanks for listening! If you enjoyed this episode then please rate and review the show on iTunes
Keep those questions coming! If you'd like to submit your question for me to answer on an upcoming episode or to be considered for your very own Breakthrough Conversation on a future show then please visit the podcast questions page and fill out the form.
Question: Write down at least 3 ways your life would be completely different if you stood in your power to create. What would you be doing? How would you be feeling? What would you take control of that you've allowed to take control of you? You can leave a comment by clicking here.
LIKE THIS POST?
Sign up for my email updates and never miss another one.
I'll even send you a FREE EBOOK as a thank-you :-)