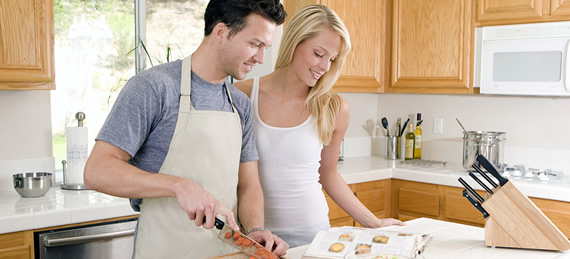 Have you ever found a recipe that you were just dying to try only to find out after you had made it that it just didn't live up to your expectations? They look great. They smell great. We get excited to try them and then…not so much.
One of my most vivid memories of this happened to my mom. I grew up in a house where all the books we owned were cookbooks. So, my mom tried many recipes out on us at the dinner table. But none were as famous (or infamous) as the Tofu Cheesecake. That's right, tofu cheesecake.
My mom had spent all day cooking for a dinner party at our house that evening and had made what appeared to be a delectable cheesecake for dessert. We (my dad, my brother, and myself) were all excited to devour it and dove right into it after we had our meal. I don't know if I'll ever forget the look on my dad's face when he took the first big bite. It was screaming, "Warning, warning! Do not let this pass your own lips!" It was a dinner party disaster. Luckily, my mom had a back up plan to save the night because it was that nasty.
Sometimes we think we have everything we need to make something delicious because we're following the recipe we've been given, but then it turns out to not be so great and we don't know why. We end up asking ourselves, "Did I make it right? Maybe I left something out? It looked so good, what went wrong?"
This happens everyday in relationships as well. We follow the recipe we've been given and we input the ingredients we think are going to make a great relationship and then one day we realize that this isn't quite turning out the way we thought it would.
Maybe it's time to take a second look at our recipe for love and see if we're missing some key ingredients for creating a remarkable relationship.