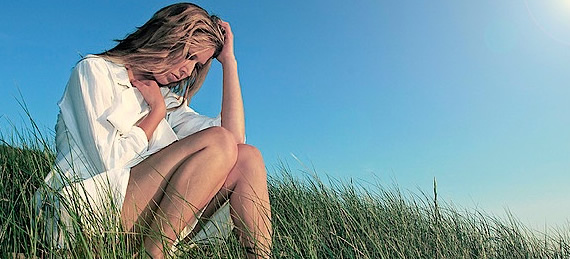 Have you ever felt stuck? You've got lots of ideas and many directions you could be taking, but you just feel immobilized. It's almost like you begin something new, criticize it, and abandon the idea in your mind because you know it will fail all before you've even taken any action. If you've ever had this experience then shame might be keeping you stuck.
Shame? Can it be? Is it really that hard to believe? Any human being with the capacity for compassion and empathy can experience shame. So, save sociopaths, we're all at risk of feeling the sting of shame at some point in our lives.
Shame is aimed at our self-worth. It introduces itself as the threat that we aren't lovable and convinces us that we are unworthy of connection and belonging. When it's present, our thoughts center on what's missing instead of what's there. We become scarcity-minded, are constantly comparing ourselves with others, and are generally disengaged.
Sure, we struggle to keep performing, proving, pleasing, and perfecting for others so that we can fit in, but we never really feel like we belong. We wear a mask to hide our imperfections and stay silent about what really bothers us because we've been told that our voice doesn't matter. When something pokes our sore spot, we get defensive and others wonder what's wrong with us.
According to Brene Brown's research on vulnerability, shame, and living wholeheartedly, around 80% of adults live in a struggle for worthiness, and 41% of adults can recall a stifling emotional experience where their creativity was criticized. The resulting shame altered the way they felt about themselves and became a part of their identity.
So, shame is a battle for your identity. In the human psyche there's nothing more powerful than what you believe to be true about yourself. It affects every single action you take, every single day. We will seek to act in alignment with who we think we are because we have a deep need to feel congruent with those beliefs about ourselves. I refer to identity as "the force that shapes our destiny" because our destination is determined by our decisions, and our decisions are determined by our identity.
So, how do we get out of the shame cycle? Here are 3 strategies that will help you out.